Definition
What is customer care
Customer care refers to the level of care, usually above and beyond their expectations, given to customers when interacting with the company. This measures how well the customers are taken care of in providing their needs and the solutions for their issues. 
There is a big distinction between customer service, care, and experience. Customer care taps and builds the emotional connection of the company to its customers. It is a bit higher than customer service, which refers to providing the best service to customers. Meanwhile, customer experience refers to their overall experience in the business.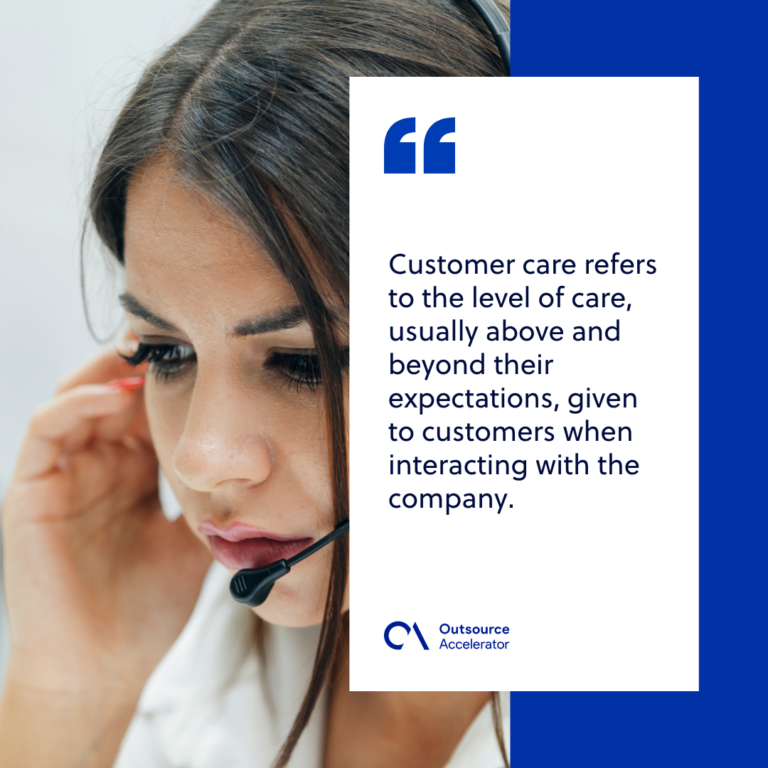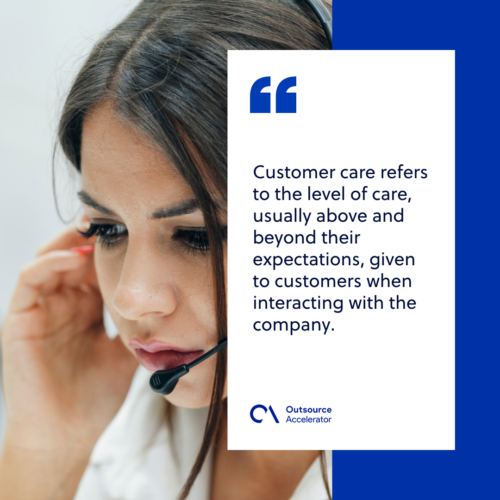 Customer care responsibilities
Customer care is more than just listening and giving basic help. It is the process of relating to concerns, listening to suggestions, and providing extensive help whenever they need anything other than their purpose of reaching out. With this, customer care employees are usually friendly, approachable, empathetic, and passionate in helping customers.