Definition
What is a Cross-Sell?
Cross-selling is an action or process of supplying a separate commodity to provide the buyer with an extra profit. Agents who cross-sell goods or services need to know the products they sell thoroughly. The goal of cross-selling is for companies to improve their profits and maintain their relationships with the customers. The method of the cross-selling process may also vary.
Businesses cross-sell in different forms. For instance, they can offer a complimentary item that goes with a customer's preferred product. Agents can also offer bundled promos as a way of cross-selling items.
Cross-selling entails the possibility that current partnerships with the customer could be broken, unlike the purchase of a new business. It is also necessary to ensure that the additional good or service to the consumer or customers increases the benefit that the customer or customers obtain from the company.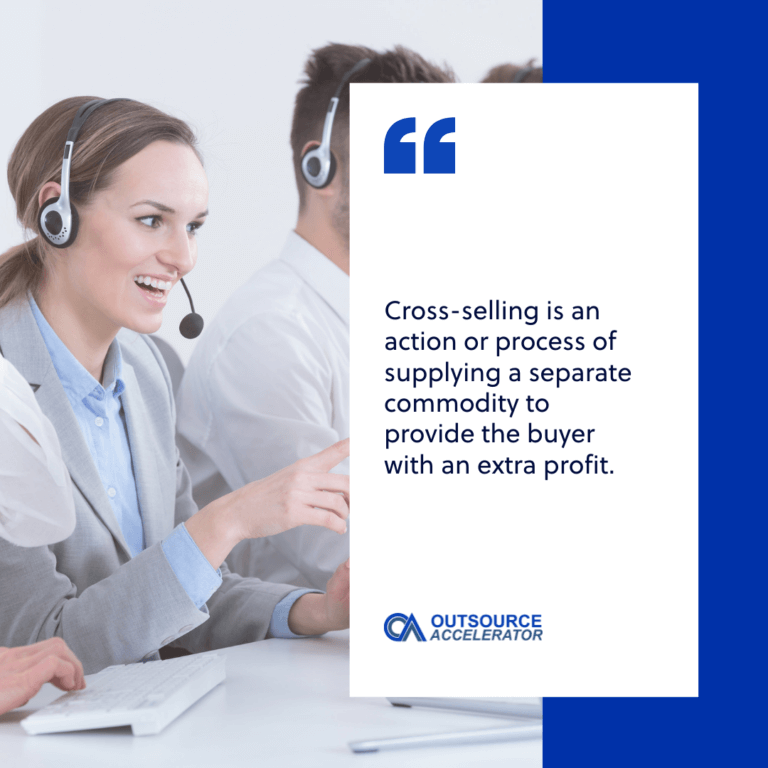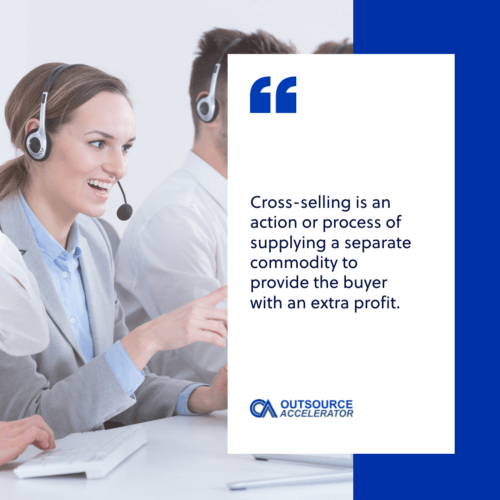 Importance of Cross-Selling
Cross-selling is common in many forms of industry. Higher sales revenue, enhanced customer loyalty, and increased Customer Lifetime Value (CLV) are the key advantages of cross-selling. A successful cross-selling process is beneficial to both the company and its consumers.
Cross-Selling best practices
There are a few options to cross-sell effectively, based primarily on the business and your ability to change rates. Here are some cross-selling best practices that businesses can apply :
Offer bundle-related products to the customer, so they won't need to look for necessary components or accessories. 

Present a reduced or discounted price on a packaged merchandise offer to promote instant sales with temporary price savings.

Recommend accessories that are necessary for proper functioning or use of the purchased product.