Contact Center Management
Definition
What is Contact Center Management?
Contact center management refers to how businesses manage their contact center workforce's daily operations across numerous touchpoints and channels to handle omnichannel consumer experience. 
Some aspects of contact center management are:
Forecasting

Agent scheduling

Time management

Employee empowerment 

Enrichment

Reporting

Customer interactions 
Contact center management may also include personnel hiring and training, labor scheduling, and customer interactions. Your contact center's performance is influenced by how your team handles these activities.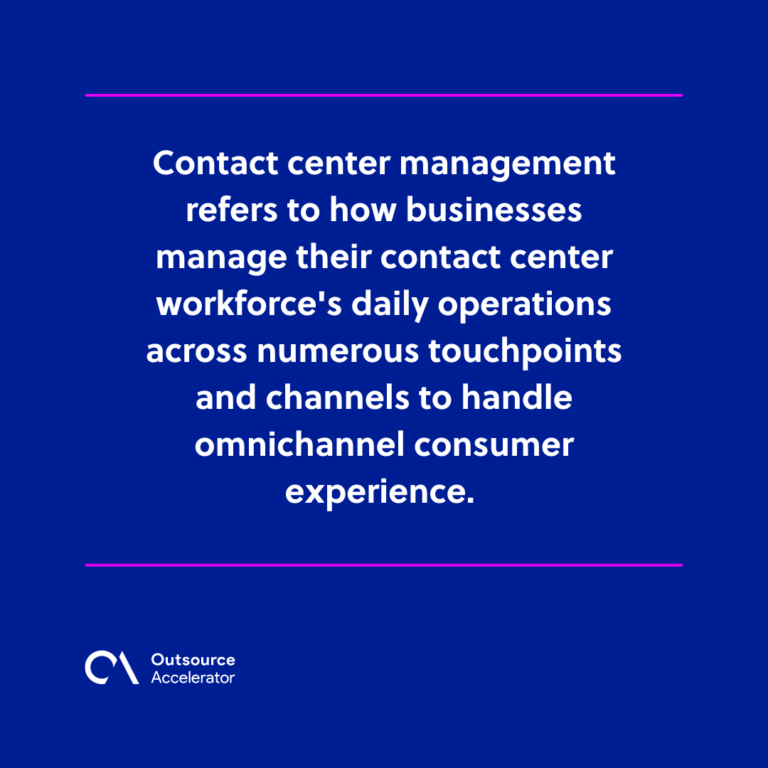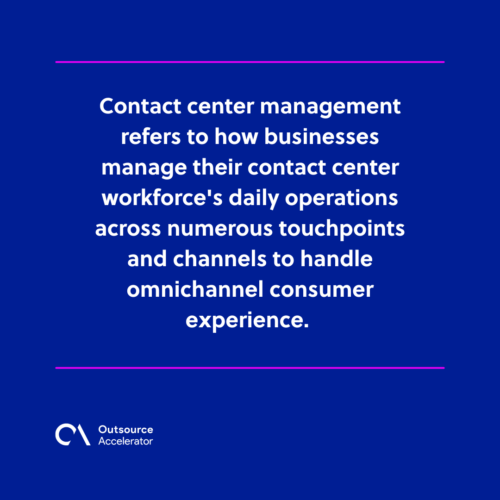 Importance of efficient contact center management
The importance of contact center management cannot be understated since it involves much more than simply scheduling employees to staff the phone lines. 
Working as a call center representative can be demanding. It's up to the manager to create a great work environment, promote a sense of ownership, push your team to succeed, and stay up to date on contact center best practices.
Effective contact center management strategies will aid any firm in gaining significant benefits. Here are a few examples:
ACD replacement at the end of its lifecycle

Solutions that improve the user experience

Streamlining business processes

Customer experience management across all channels
How to effectively manage a contact center?
Contact center management can be overwhelming at times. Strategic vision, hard labor, difficult decisions, the capacity to push employees to achieve challenging goals, and much more are required in a contact center. 
Managers in the contact center industry must be well-versed in all aspects of their organization, set a good example, and stick to strict budgets.
Here are some of the most effective call center management techniques:
Employ the best talent
It's critical for effective call center management, but few managers devote enough time and effort to finding the most acceptable candidates. 
People who work in call centers must have a natural ability to provide outstanding customer service, outstanding listening skills, efficient communication skills, exceptional memory, and a positive attitude.
In many cases, the intangibles, such as excitement and the capacity to listen, distinguish the most exemplary employees.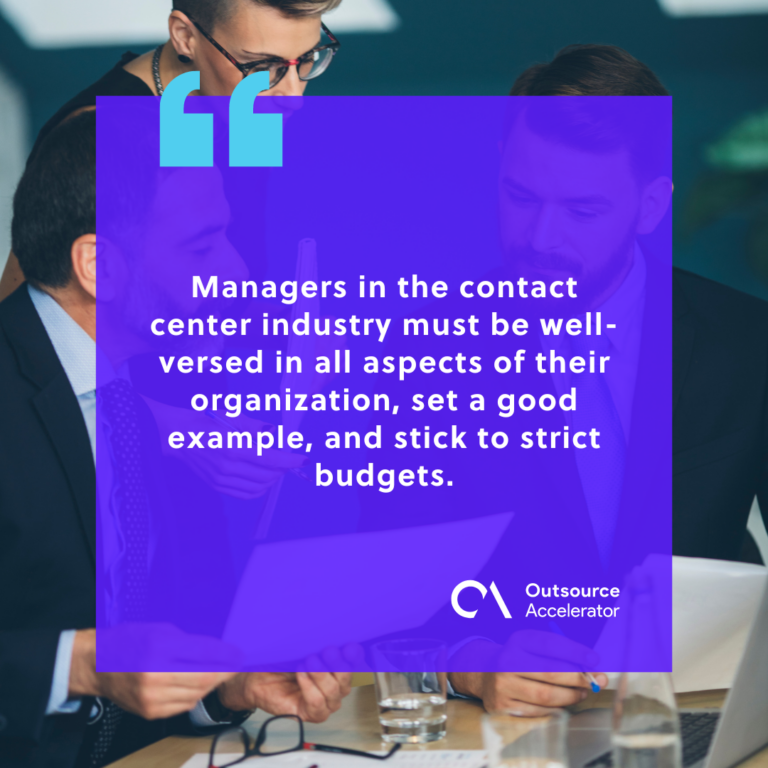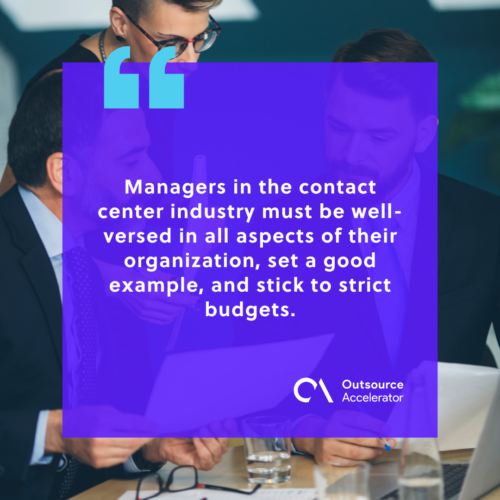 Quality monitoring
You can use quality monitoring to track an agent's phone conversations, emails, and web chats and evaluate them against predetermined criteria of a significant client encounter.
By minimizing the administrative burden of recording agent interactions and storing, evaluating, and rating the interactions for quality, quality monitoring tools will improve the efficiency of these evaluation procedures.
Several quality monitoring solutions combine call recording with performance management, speech analytics, and e-learning capabilities to address skills gaps.
Provide specific feedback to employees
Any contact center's success depends on its ability to analyze the quality of service regularly. Evaluate the employees' performance and be ready to provide them with specific feedback to improve.
Systematically conduct this assessment so that it is easier to evaluate each employee's talents.
Build an employee-friendly environment
Employee satisfaction, comfort, and value are all factors in an employee-centric workplace. 
Maintaining employee happiness demonstrates your dedication to assisting them in achieving work-life balance. Agent attrition, lousy performance, and decreased production are all affected by low levels of pleasure in the workplace.
Investing in your staff entails providing adequate salaries and benefits, meaningful training programs, and a pleasant work environment, and selecting the correct tools for them to use. 
Provide tools that cover customer-facing processes while also ensuring an enjoyable and easy-to-use user experience.