Definition
What is Call Service Recovery?
Caller service recovery is a concept that suggests that a consumer that had a negative experience and gets a prompt, successful response to their complaints would be more loyal than a customer that has no bad experience at all. A negative experience gives a company the ability to show how important the client is.
Caller service recovery is the process of connecting with people who have had a bad service experience to make it right. Customer satisfaction, new customer acquisition, and brand recognition are all supported by successful service restoration. Creating a process for service recovery will help the call center have a better effect on the market.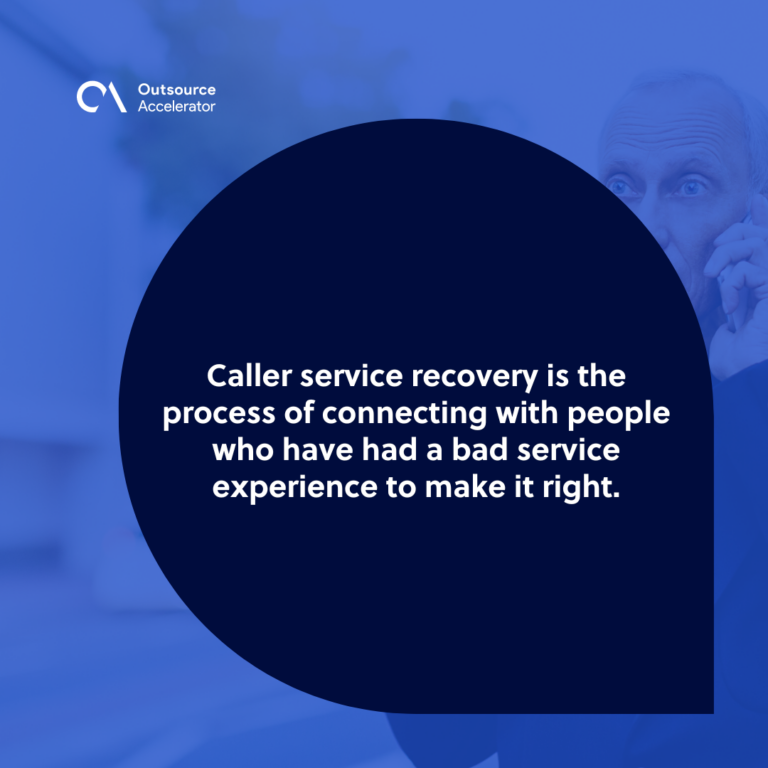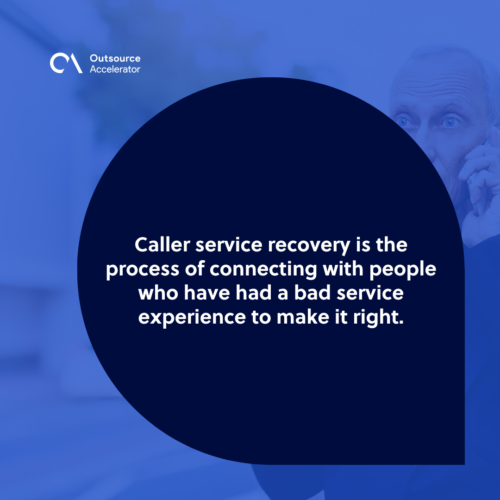 Basic steps to caller service recovery
There are several ways to predict future challenges by allowing the consumer to provide feedback. Here are some of the best practices for caller service recovery:
Pay close attention to the client's concerns. When clients are upset, they may be offensive or use incorrect language to express their concerns. It is common for a customer service agent to become preoccupied with how the customer is doing rather than what the client is saying.
Apologize for any inconvenience. Sincere apologies for the inconvenience should be expressed by the organization, but scripted, templated, and impersonal apologies will not work. The consumer should have the impression that you recognize your mistake, and being noticed. Show to complainants that you are taking the matter seriously and the appropriate action will be taken.
Concentrate on the Solution. Concentrate on the approach you can offer by explaining what you can do to the client. It is an efficient service recovery strategy for supplying the user with options if you believe you would be unable to fulfill the client's expectations.