Definition
What is Call Quality Monitoring?
Many call center companies engage in some form of call quality monitoring to improve their agents' efficiency and customer satisfaction. Call quality monitoring apps allow call centers to rate, analyze and report on agent calls as a way of quantifying the performance of their experience with customers. Call quality monitoring can enhance the productivity of the agent to generate market income for the company.
The common functions of the call quality monitoring system include an automated method of assessment, score and grading systems incorporated into assessments, and personalized reporting capability.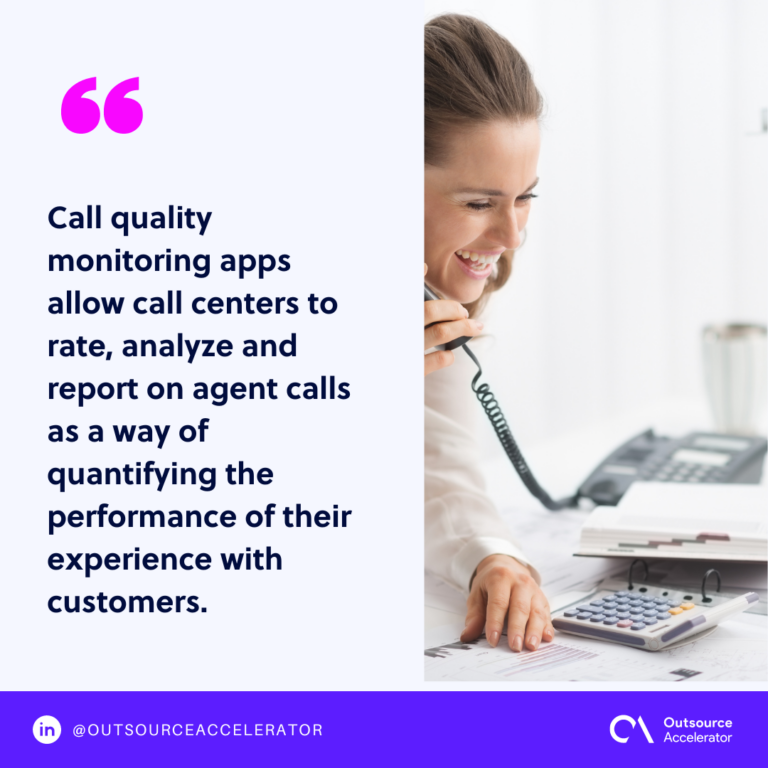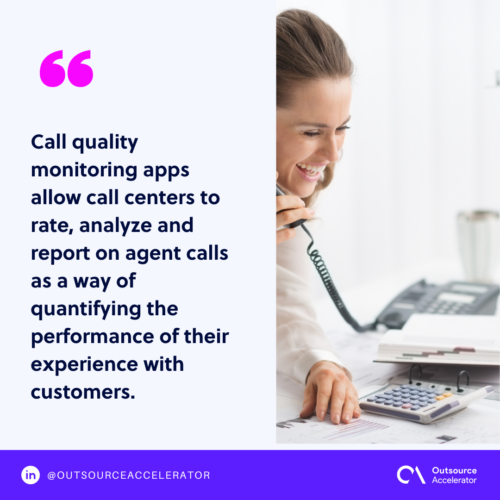 Importance of call quality monitoring
Call quality monitoring is essential for call centers involved in enhancing service quality and reducing costs at the same time. It helps managers identify issues, establish service levels, enhance customer service, and increase agent, call center, and departmental performance.
Call quality monitoring is indeed an easy way to determine where expertise or training gaps can occur. Call quality monitoring systems will automatically offer a selection of high-value calls for assessment to management and QA analysts.
This can bring huge benefits to every company working with clients day in and day out. Aside from increasing the quality of service and customer satisfaction, it also lowers turnover rates which is helpful to achieve the objectives of the company.