Definition
What is AIBEST?
Association for Innovation, Business Excellence, Services, and Technology (AIBEST)  is an independent industry organization formerly known as the Bulgarian Outsourcing Association.
Its primary objective is to position Bulgaria as a leading hub for knowledge-intensive products, services, and solutions. It also aims to establish the country as a globally recognized and attractive destination for highly educated talent.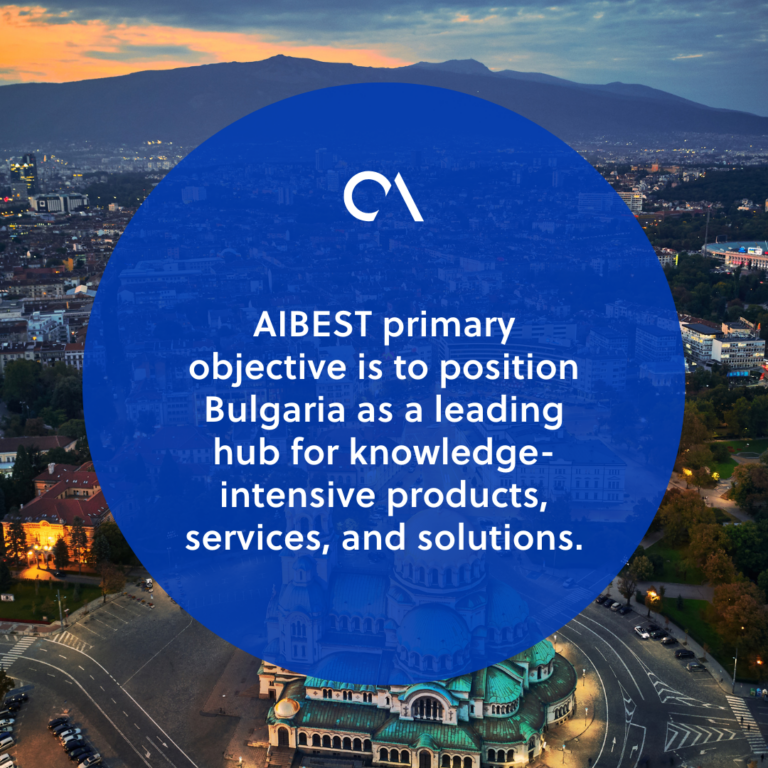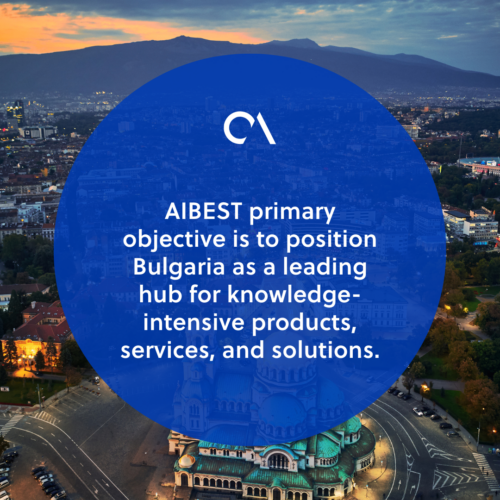 Brief overview of AIBEST services
AIBEST has compiled a directory of business services providers in the country. This is to support individuals and companies in planning and establishing outsourcing businesses in 
Bulgaria. 
Its services include:
Consultancy

Real estate advisors

Real estate developers

PR/marketing

HR/executive search

Business news, research & analytics
AIBEST's statute
AIBEST's statute was unanimously adopted during the founding meeting of the "Bulgarian Outsourcing Association" on 22.05.2012. 
Over time, the current statute underwent modifications and updates through decisions made during the General Meetings of "AIBEST" held on 03.12.2014, 24.02.2016, 14.03.2017, 10.05.2018, 02.10.2019, and 17.12.2019. Read more here.
AIBEST's code of conduct
AIBEST's code of conduct was formally adopted during a general assembly meeting of the AIBEST Association on 08.09.2020. 
Together with the association's statute, it served as a fundamental document outlining the rules of conduct and the rights and obligations of members and employees affiliated with the Association. Read more here.
5 benefits of joining AIBEST
AIBEST functioned as the representative and protector of the business interests of its member companies and the knowledge industry in Bulgaria.
The member companies of AIBEST made valuable contributions to Bulgarian education and business through their impactful activities and support for various causes.
These companies played a vital role in driving the Bulgarian economy, making them significant contributors to the nation's progress and development.
As for businesses in the country, joining AIBEST gives you the opportunity to:
Enlarge your network
AIBEST encourages its members to participate in their exclusive events and meetings. Members can gain valuable insights and enjoy special discounts for the most prominent industry networking occasions across the globe. 
Boost your brand presence
AIBEST offers many partnership opportunities for businesses looking to expand their reach and grow. Companies can now seize these advantageous prospects and share their corporate news with a broader audience through AIBEST's informative newsletter. 
Gain and share knowledge
At AIBEST, individuals have the exceptional opportunity to engage in various working groups tailored to their interests. Whether it's technology, business, or any other field, participants can actively contribute to these specialized groups.
Get industry insights
AIBEST extends an exclusive invitation to be among the first to gain access to their comprehensive industry reports. 
Make an impact
AIBEST provides individuals with the unique chance to become key contributors to the growth of the Bulgarian economy.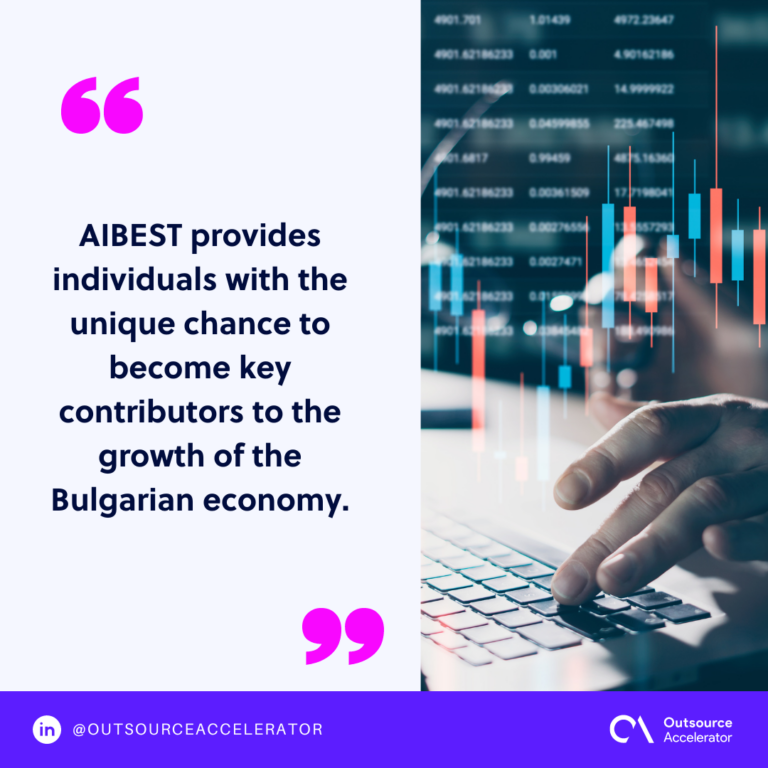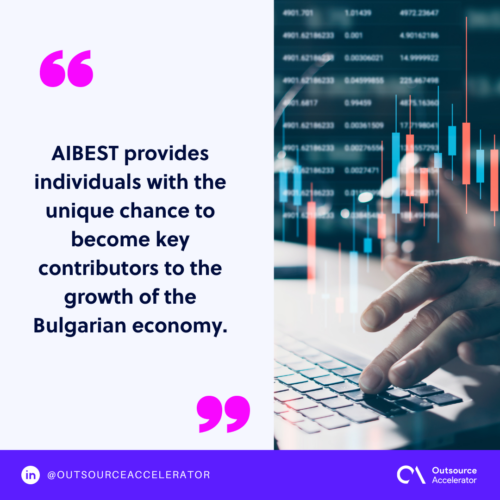 AIBEST's list of partners
If you want to become a member or partner, please don't hesitate to contact AIBEST here. Listed below are AIBEST's well-respected partners:
Burgas
Burgas is the largest city in South-East Bulgaria, the second-largest on the Bulgarian Black Sea Coast, and the fourth-largest overall in Bulgaria. According to the latest 2011 census, the population of Burgas is 200,271.
BSMEPA
The Bulgarian Small and Medium Enterprises Promotion Agency (BSMEPA) operates under the Ministry of Economy. It is responsible for executing the state's policy to foster entrepreneurship, growth, and global expansion of Small and Medium Enterprises (SMEs).
Career Show
Career Show hosts a diverse range of virtual and in-person career events. Its primary objective is to bridge the gap between employers and skilled professionals in Bulgaria and Eastern Europe. 
Through Career Show's events and Career Show Awards, employers can discover their next top talents. They can enhance their employer brand and brand awareness through a pool of over 10,000 job seekers.
Economedia
Economedia holds the distinction of being the largest publisher of business media in Bulgaria. The group's portfolio comprises more than ten print media and 15 online media outlets, in addition to their event management arm, Events Economedia.

InvestBulgaria Agency
InvestBulgaria Agency (IBA) functions as a government organization with the primary goal of attracting investments to Bulgaria. 
Its role includes supporting project establishment and ensuring the successful development of ventures. These ventures contribute to the growth of new job opportunities, exports, and the transfer of know-how, benefiting the Bulgarian economy.