---
---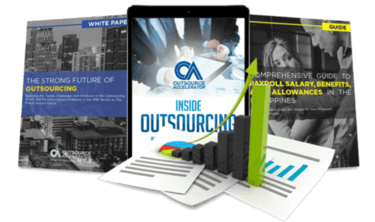 Outsource the right way, the first time
Get up to speed in outsourcing with this all-in-one tool kit
GET YOUR FREE TOOLKIT

PARTNER

PRO
About Sutherland Global Services
Sutherland was founded in 1986, as the leading service provider for process transformations. The company believes in applying the Six-Sigma based methodologies to its processes. The three decades of experience helps it in minimizing the risks for the customers. By striving to simplify the complex processes, the company ensures that the clients are able to improve their productivity, effectiveness and efficiency.
As a process transformation company, Sutherland rethinks and rebuilds processes for the digital age by combining the speed and insight of design thinking with the scale and accuracy of data analytics. We have been helping customers across industries from financial services to healthcare, achieve greater agility through transformed and automated customer experiences.
Sutherlands is headquartered in New York, and has various offices across the world. With a staff of 38000 people, serving more than 120 clients, the company has been able to serve various industry verticals. It uses the unique combination of process excellence with expertise in domain and technology to meet the requirements of the clients.
Sutherlands has been involved in servicing various IT applications, with the help of excellent IT services, and other back-office solutions, to its clients worldwide. Some of the key services provided by Sutherland includes Integrated BPO, enterprise services, Supply chain management, business transformation services, cloud services, back office and front office services, and Robotic process automation.
Sutherlands has been able to remain strong and stable due to its operational analytics, and technological innovations, in providing solutions that are revenue enabled. With the end-to-end business solutions, the company has retained a stronghold in the IT services sector.
What Sutherland Global Services offers its clients
Sutherland's process transformation services innovate at the intersection of business and technology to transform processes that realize our client's vision. We are experts in accelerating performance and achieving high-impact outcomes through winning execution strategies across the entire business and customer lifecycle.
How Sutherland Global Services outshines the competition
Front and center omnichannel customer interactions or behind the scenes, it doesn't matter. Once we design and build a client solution, we can deliver and deploy it anywhere. With global operations and the ability to analyze transactions and interactions across platforms, we can gauge customer experiences, anticipate trends, and measure customer behavior. We provide a unique lens for companies to view and connect with their customers.
Sutherland Global Services company structure
For over 30 years, we've been delighting customers through better process. From the very beginning, it's all we've done. In fact, our very first dollar came from process consulting. Three decades later, we have 120 clients from the Fortune 1000, and complete 43 million transactions a month on a digital backbone that spans 19 countries around the world.
Sample highlight service offering of Sutherland Global Services
We take processes apart, rethink, rebuild, and deliver them back working smarter than ever before. Rigorous process combined with human-centered design creates solutions that defy complexity and streamline business. It's process designed for people, by people. It's what we do.