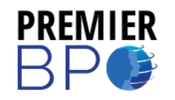 ---
---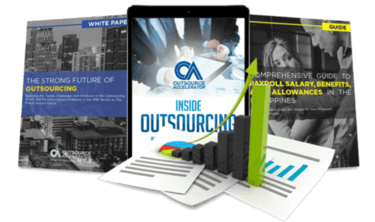 Outsource the right way, the first time
Get up to speed in outsourcing with this all-in-one tool kit
GET YOUR FREE TOOLKIT

PARTNER

PRO
About Premier BPO
Premier BPO LLC is a private, US enterprise that creates a synergy between personalized solutions, technology, and customer needs for exemplar Customer Service. Established in 2003, we strive to deliver end-to-end Business Process Outsourcing services to generate higher profits, reduce overall costs, and enhance Customer Satisfaction and loyalty.
What Premier BPO offers its clients
Premier BPO offers highly customized Back-Office and Contact Center programs for mid-size companies with an extremely consultative, "hands on" account management approach with an engaged senior management team.
How Premier BPO outshines the competition
Premier BPO not only provides high-quality, cost-effective services to handle Back-Office processes, but in addition to the pure base processes, Premier BPO provides consultative, analytic Business Intelligence derived from the results of the procedures performed. Utilizing Pareto methodologies, this business intelligence allows clients to improve processes or make decisions that will benefit their customers or P&L. This process improvement is part of Premier BPO's value proposition and something that clients come to expect and benefit from.
Premier BPO company structure
Premier BPO is privately held, incorporated in the US, with a Senior Management team that has spent over 30 years in the BPO space.
Sample highlight service offering of Premier BPO
In addition to the typical per hour or per month pricing model, Premier BPO is willing to work on a risk/reward basis that compensates based on outcomes and results. This typically is put in place after a "pilot" period where Premier BPO learns all aspects of the program but in ultimately allows both Premier BPO and the client to be totally aligned in terms of goals.
Pricing
Example pricing (pending volumes):
Customer Service: $14 per hour
Tier I Tech Support: $15-$16 per hour
Tier II Tech Support: $17-18 per hour
Non-Voice, Back-Office support: $12-$14 per hour