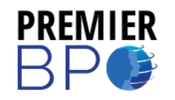 ---
---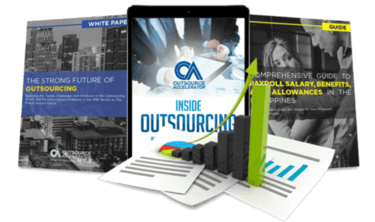 Outsource the right way, the first time
Get up to speed in outsourcing with this all-in-one tool kit
GET YOUR FREE TOOLKIT

PARTNER

PRO
About Premier BPO
Premier BPO LLC was established in 2003. It strives to combine customer needs with technology and people to produce a synergistic blend of customized solutions that produce higher profits, reduced costs, greater customer satisfaction and lasting client relationships.
The outsourcing company caters to the automotive, healthcare, insurance, logistics, software and financial industries. The company provides end-to-end outsourcing solutions to its clients. The services include back end support and processing, customer care & call center, Information technology services like providing technical support as well as medical billing services.
The company has outsourcing units in China, Philippines, Pakistan and United States so as to ensure that there is round the clock to its clients. The company aims to expand its branches to cater to its growing client base.
What Premier BPO offers its clients
Premier BPO LLC's business philosophy is inspired by the vision that, "Our customer's customer is Our Customer", thus mandating a customer-centric service culture, where outsourcing solutions transcend business boundaries, and our customer's needs and interests are treated above our own.
How Premier BPO outshines the competition
Premier BPO LLC's team has a very successful history of assisting customers build businesses, reduce costs, improve margins, and increase share of market. The team is credited with building, and operating the world's largest call center, data entry processing, IT services, and successfully implementing numerous solutions at forty-one processing locations worldwide.
Premier BPO company structure
• Over 165 years of unparalleled U.S C-Level experienced management team
• Cloud based multi-channel technology platform
• Operations in geographies with low cost, highly skilled, native English speakers culturally attuned to the U.S., additional world languages available
• Proven history of improving efficiency, productivity and accuracy of our client's processes/CSAT/SLAs/KPIs
• Full transparency to senior management, with tight operational span of control
Sample highlight service offering of Premier BPO
Premier's commitment to innovation and on-going continuous improvement programs include, but are not limited to:
• Integrating dinCloud to our IT infrastructure
• Six Sigma
• Perform a Call Center Root Cause Analysis
• Gain Intelligent Insights with Artificial Intelligence
• Set Call Center Standards for Service Operations
• Improve Call Center Efficiency and Productivity
• Use next-gen Call Center Technology
• Increase Employee Engagement
• Call Center Feedback Improvement