---
---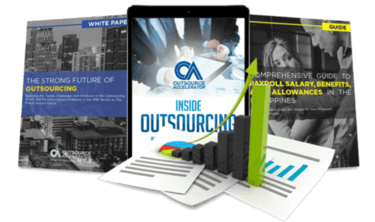 Outsource the right way, the first time
Get up to speed in outsourcing with this all-in-one tool kit
GET YOUR FREE TOOLKIT

PARTNER

PRO
About Infosys BPM
Infosys BPM Ltd., the business process management (BPM) subsidiary of Infosys Ltd. (NYSE: INFY), was established in April 2002. We offer integrated end-to-end transformative BPM services, and have journeyed through the table-stakes of effectiveness and efficiency with an ever-increasing focus on enhancing stakeholder experience and empathy. Infosys BPM operates in India, Poland, the Czech Republic, the Netherlands, Ireland, United Kingdom, Germany, Brazil, Mexico, Costa Rica, the United States.
What Infosys BPM offers its clients
Infosys BPM provides integrated end-to-end transformative BPM services to help the clients navigate to their next digital journey.
How Infosys BPM outshines the competition
Utilizing innovative business excellence frameworks, ongoing productivity improvements, process reengineering, automation, and cutting-edge technology platforms, Infosys BPM enables its clients to achieve their cost reduction objectives, improve process efficiencies, enhance effectiveness, and deliver superior customer experience.
Infosys BPM company structure
Infosys BPM, the business process management subsidiary of Infosys (NYSE: INFY), provides end-to-end transformative services for its clients across the globe. The company's integrated IT and BPM solutions approach enables it to unlock business value across industries and service lines, and address business challenges for its clients.
Sample highlight service offering of Infosys BPM
Customer Services Finance and Accounting Human Resources Legal Process Sales and Fulfillment Sourcing and Procurement BPM Analytics Digital Interactive Services