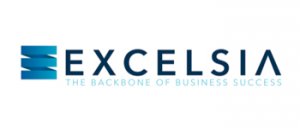 ---
---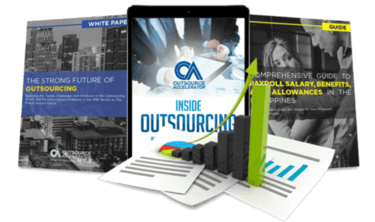 Outsource the right way, the first time
Get up to speed in outsourcing with this all-in-one tool kit
GET YOUR FREE TOOLKIT

PARTNER

PRO
About Excelsia BPO Services
In a nutshell, We're a 50-seat capacity, call center operation in the Philippines and we ready to expand anytime.  70% of our clients are US based, and the other 30% are based in South East Asia.  In terms of services we are offering, we have Inbound and Knowledge Processes such as Online Game Player Support, Customer Service, Data Processing, IT and Help-desk Support; Online Language Teaching, and so on; We also offer Outbound and Marketing Processes such as Appointment Setting and Product Sales.
Excelsia BPO Services office
The company sits on the 14th floor of Picadilly Star building in Bonifacio Global City (BGC). The building houses several BPOs such as KMC Solutions and several multinational companies. Being on one of the business centers in Manila, BGC provides a mixture of residential, commercial, and business services for its residents to give them a convenient and luxurious lifestyle in the city.
Excelsia BPO Services address
1403 Picadilly Star building, 27th corner 4th Avenue, Bonifacio Global City, Taguig, NCR, Philippines
What Excelsia BPO Services offers its clients
We provide world-class but cost-efficient core processes to several small-medium size businesses. We have proven unrivaled expertise and capabilities across various industries and business functions as we bring fresh ideas to develop our clients' business operations. Excelsia BPO delivers the right customer management solutions that span your customer's entire life cycle.
How Excelsia BPO Services outshines the competition
With almost a decade of experience in providing best-in-class solutions to SMEs and large global enterprises alike, we have established strong partnerships that lead to our clients' growth. More than our competence, our value proposition has always been partnering with, rather than just servicing our clients.
Excelsia BPO Services company structure
The enterprise is a family-owned business with years of experience in executive management. Excelsia BPO Service Inc. located in Bonifacio Global City, Taguig is led by a team with over seven years of call center experience and has been providing world-class core processes to several industries in a different part of the globe.
Sample highlight service offering of Excelsia BPO Services
We provide world-class but cost-efficient core processes to several organizations in the United States, Europe, Australia and Asia. Pricing varies depends on the clients' service delivery requirements.