---
---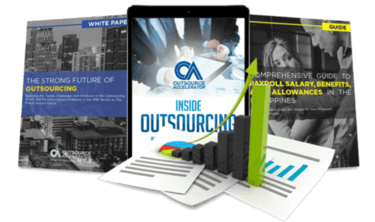 Outsource the right way, the first time
Get up to speed in outsourcing with this all-in-one tool kit
GET YOUR FREE TOOLKIT

PARTNER

PRO
About East Joint Marketing Solutions
East Joint Marketing Solutions is a call center located in Antipolo City, just an hour drive from Manila. We provide inbound and outbound voice customer support, live chat support, 24/7 or less from any time zone. We currently employ about 100 agents and we have standby agents ready for future clients.
What East Joint Marketing Solutions offers its clients
Our company offers high quality customer service and support to our client's customers. This means our clients get more returning customers while saving money on employee expenses.
Unlike other companies, we develop a culture of being proactive and highly engaging with both our clients and their customers. This translates to better customer feedback, less mistakes and stable growth.
So, how does your organization handle after sales?
How East Joint Marketing Solutions outshines the competition
We hire people with qualities that fit our standards to have strong fundamental skillsets. Additionally, our location is one of the top cities that have call center talents. Talents that usually need to commute an hour or two to make it to work in Manila. With that in mind, agents prefer our company due to close proximity to their home and have plenty of quality time outside work. This means we have a team of happy employees. Happy employees translates to good productivity.
East Joint Marketing Solutions company structure
We are a BPO company which is solely owned by Mrs. Janneth Sasuman and co-managed by her husband Elvis Sasuman. Initially founded to cater a USA-based client last 2008 as an online business. Starting 2016, the owner decided to convert it to an onsite business employing agents in-house to cater more clients.
Sample highlight service offering of East Joint Marketing Solutions
We offer rates for the following services. However, rates may change depending on the task, need and frequency: Chat support – 8$ per hour, per agent. Inbound and Outbound Voice – 10$ per hour, per agent.
A few metrics about East Joint Marketing Solutions
Services offered by East Joint Marketing Solutions
East Joint Marketing Solutions news, podcast and articles
This BPO doesn't have any news, podcast or articles yet.
This BPO doesn't have any news, podcast or articles yet.
East Joint Marketing Solutions videos & images
No video available for this BPO
No video available for this BPO