---
---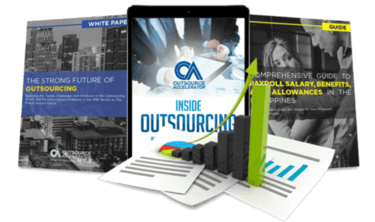 Outsource the right way, the first time
Get up to speed in outsourcing with this all-in-one tool kit
GET YOUR FREE TOOLKIT

PARTNER

PRO
About Opsify
OPSIFY is a US-based contact center and business solutions provider specializing in global, multi-channel, multi-lingual customer experience and back office management. Our company offers complete customer lifecycle management and human-in-the-loop machine learning solutions to help clients achieve their business objectives. Comprised of industry-centric executives, OPSIFY is a premier firm focused on developing trusted advisor relationships through the delivery of compelling and innovative solutions. With locations in the Philippines, LATAM, US and through a global WAH solution, OPSIFY is big enough to accomodate your needs and small enough that it isn't just about your seat count. We are your partner for success.
What Opsify offers its clients
• A culture of quality practices and principals, root cause data analytics and continuous improvement that provides the solid foundation enabling effective, efficient and repeatable performance regardless of location.
• Executive experience at Fortune 500 Brand leaders, as well as leading global BPO organizations, allows us to understand your perspective and formulate win/win solutions.
• Entrepreneurial business expertise and experience from startup to high growth to transition and turnaround that enables us to work with you as a trusted advisor, not just a supplier. We have been there and can help you navigate these business cycles.
How Opsify outshines the competition
As a Boutique provider we are large enough to accomodate your global needs yet small enough that you won't get lost. We specifically target companies in need of a solid operational foundation for growth, turnaround or transition.
Opsify company structure
We are a Boutique BPO founded by Executives/Entrepreneurs with experience leading large global Fortune 500 Brand organizations, as well as leading Global BPOs. We have created OPSIFY to be the supplier we always wanted.
Sample highlight service offering of Opsify
OPSIFY offers transparent all-inclusive pricing which includes Quality Assurance, Work Force Management, and our 3P and 5 Why analytics. Simple, transparent and no surprises!