---
---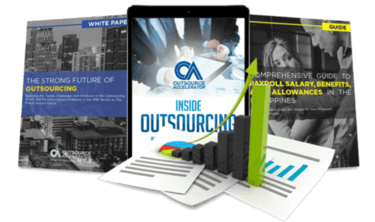 Outsource the right way, the first time
Get up to speed in outsourcing with this all-in-one tool kit
GET YOUR FREE TOOLKIT

PARTNER

PRO
UNVERIFIED
About Acquisix Advantage
"Located in the Philippines, Acquisix focuses on customer-related services.
They provide customer care, but with the intention of retaining them. The cost of acquiring a new customer is several times that of retaining an existing one, so Acquisix sees to it that their clients do not lose any one of them.
Acquisix helps clients improve their customer base by providing market research services, which is the first step. Their personnel are trained in the latest methodologies. Data verification is another of their specialties. They know that data perishes at the rate of 4% per month, so they ensure the accuracy of sales and customer databases.
They also generate leads, and do telemarketing of their clients' products / services. Making calls is the cheapest way of acquiring new customers. This is how Acquisix helps their clients improve their revenues and profits. They are extremely professional and can be counted on to be the face of their clients.
Acquisix helps clients win back the customers they have lost. Given that the market average is about 20%, this points to a sizable base.
Acquisix agents make appointments, and speak to decision makers directly. This guarantees that their clients do not lose money on wasted calls.
"