---
---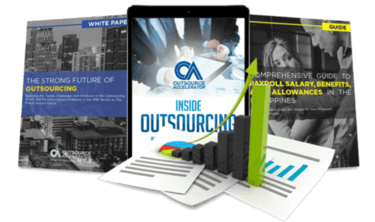 Outsource the right way, the first time
Get up to speed in outsourcing with this all-in-one tool kit
GET YOUR FREE TOOLKIT

PARTNER

PRO
UNVERIFIED
About Philwebservices, INC
Philwebservices is a company based in Philippines that was established in 2003. It was essentially created by a visionary for the purpose of realizing the dream of seizing the myriad of opportunities in outsourcing services industry, enthusiastic to further change the face of the IT services industry and enhance the total output as well as a more efficient dynamic in the services industry. With a relatively young team of fresh recruits and highly skilled employees, Philwebservices is on its way to fully realize the acumen and creative output of the nascent professionals in field of Information technology, preparing itself for a more elevated set of complexities in the industry. The company began its venture as an affiliated program, eventually crystallizing its vision of expanding its reach in the landscape of IT services.
Services Offered
Their services include Domain and webhosting (offering more efficient and reliable webhosting services to the customers), web design and development (Creating web designs suited to the needs of the client.), Mobile development (providing customer-oriented applications to further enhance the quality of the output), Online marketing (ensuring faster growth with the marketing being aimed at the appropriate audience) and much more.
What Philwebservices, INC offers its clients
With close to 16 years of experience in the outsourcing industry, we know the do's and dont's, the needs and wants, of outsourcing companies specifically from the U.S, Canada, Australia, U.K, and some parts of Europe. We have existing clients who have been with us for more than 6 years now. We currently have 87 staffs (excluding the admin guys like the project managers, HR, and etc.) in the office, working in shifts. These guys are Encoders, Web designers, Developers, Programmers, and SEO Speci
How Philwebservices, INC outshines the competition
If you are in need of additional resources, we would like to work with your company long term. Therefore, before we go forward with anything, we would like to offer you a 1-3 day FREE trial with a designer and a programmer. Just so you get a feel of how our designers and programmers work. Just let me know when you would like them to start. However, if you are looking to start right away as you are confident with our capabilities, see below for our rates:
Philwebservices, INC company structure
Our company is currently being ran by family members. It is one one if the umbrellas of a multi corporations. At the moment, me and my brother are managing this company.
Sample highlight service offering of Philwebservices, INC
Programmer/ Designer
8.95 / hr Per Project
8.95 /hr
DedicatedMobile APP Developer IOS/Android
10.95 /hr Per Project
10.95 /hr
DedicatedInternet Marketing, SEO, SEM
6.95 /hr Dedicated