Life skills training in BPO
Last updated: July 19, 2021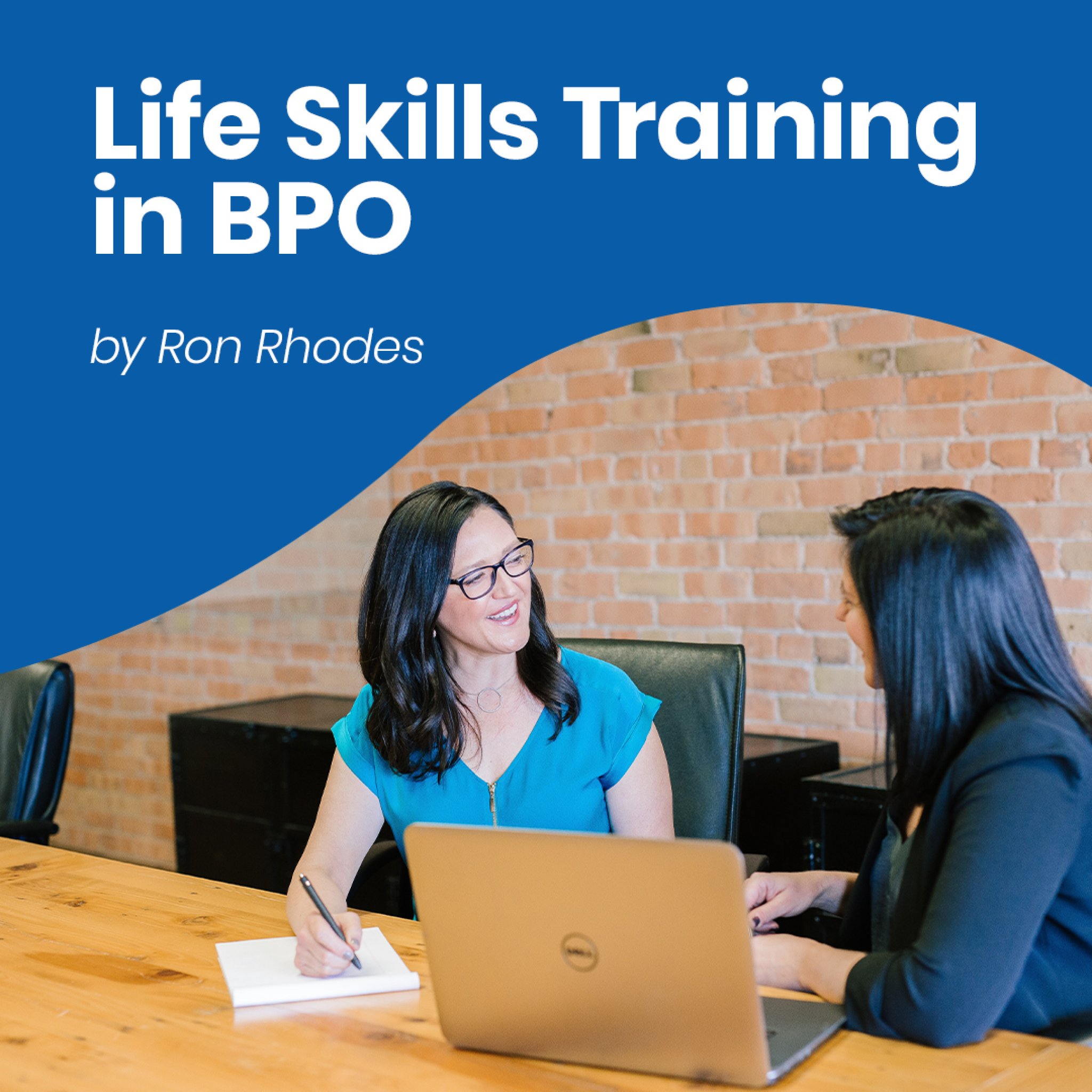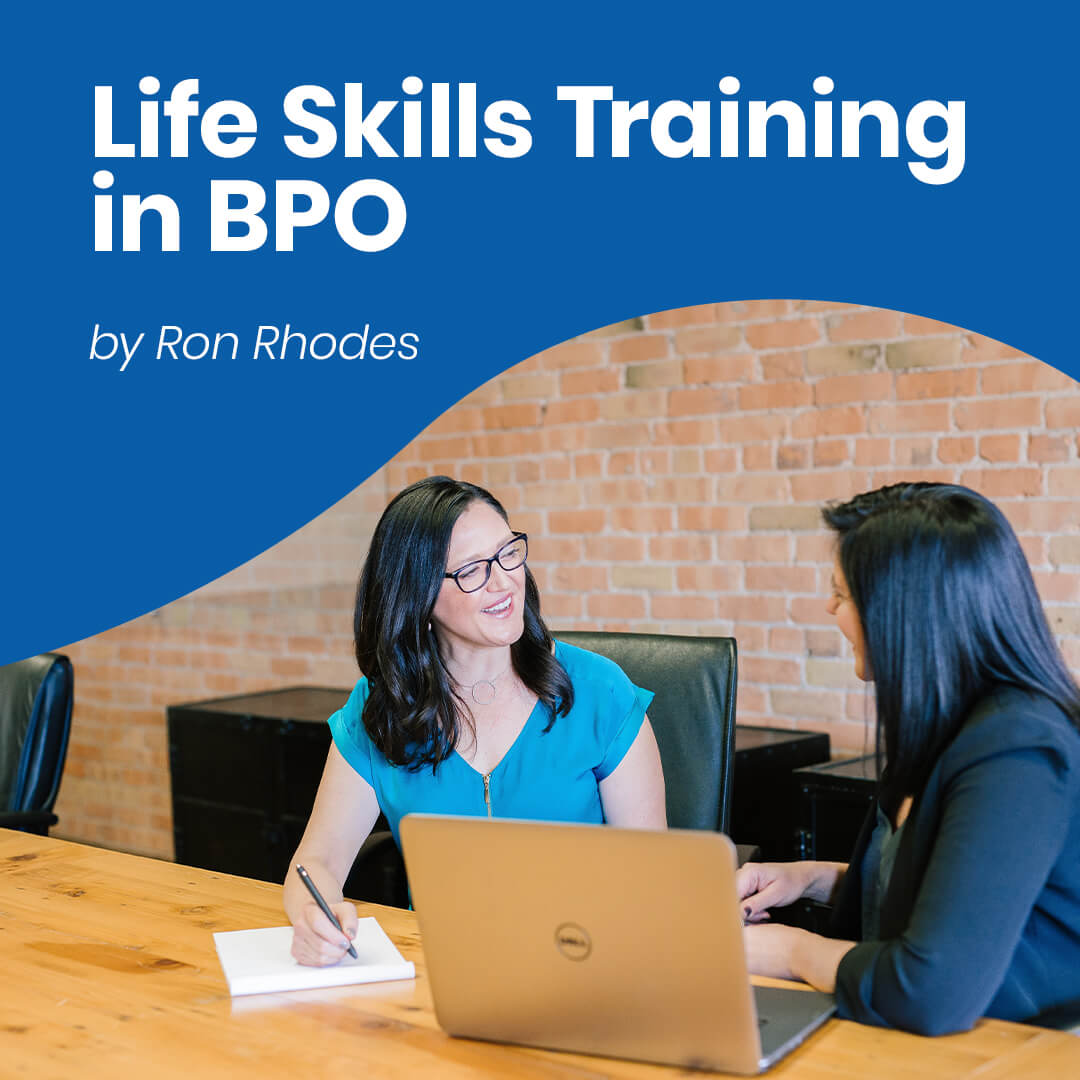 Here's a question. Does an employer's responsibility begin and end with living up to the terms and conditions of an employment agreement –verbal or written? The selected candidate has accepted a, hopefully, competitive base wage, a suite of customary benefits and if fortunate or applicable, other monetary incentives. Employer of the year? Let's think this through.
According to a 2018 study by Magellan Solutions, in the Philippines alone, over 1.3 million people work in Business Process Outsourcing (BPO). The typical new hire is between 19 and 23 years old. They are often fresh college graduates, about to have the first work experience of their lives. In BPO, this will likely begin in a call center or back office cubicle, surrounded by hundreds of other cubicles in a maze of fabric covered squares. From their first day, they are measured, monitored and evaluated. Their individuality, restrained by policies, procedures and guidelines intended to optimize performance and systematic consistency. It may even distract them for a time, but they can't escape the fact that they want something better out of life. Some remain, dutifully, at their stations for years. Some get promoted. Still many others resign, often without notice, often within their first 90 days of employment, and often only to hop into another box with another employer, beginning the great recycle.
There are many ways to address and even interrupt this. These include, but are not limited to hiring supportive and compassionate leaders, creative scheduling to encourage work-life balance, innovative facility design, community engagement, rewards, recognition, sports, leisure activities and assorted fun. Another opportunity, rarely optimized, is how companies choose to approach training.
In an ideal world, at least from the standpoint of BPO companies, the clients of BPOs would see BPO services as cost-justified, value added solutions versus mere transactional support. The BPO would be able to charge a premium for advancements that help their clients achieve their market strategies.  In turn, the BPO would invest in the continual enhancement of human and technological capital needed to drive even more advancements. Everyone wins!
Unfortunately, as it stands, BPO services are often viewed as an interchangeable commodity and the suppliers, little more than hotdog vendors on a downtown street corner.  And even though the term BPO partner is currently in vogue, clients continue to work to keep BPO costs as low as they can while using contracts and scorecards to leverage their providers. It can even be argued that the commodity mindset is largely responsible for the emergence of offshore outsourcing, especially where call center BPOs are concerned.
The commodity mindset may also have a lot to do with the training model often found in BPOs. The typical training approach includes production training for new hire or transferred personnel and Learning and Development training for leaders. The client will often pay for production training to launch a new program while rarely paying for training to backfill employee attrition.  Up-training and cross-training of new production skills might be paid by the client, but usually in the form of a time allowance built into the production schedule. In other words, the client pays by simply allowing BPO employees the time to undergo the instruction. Modern call centers, using local or cloud-based Automatic Call Distribution (ACD) technology, may ask their agents to declare themselves in an auxiliary (AUX) mode until the training ends.
Learning and Development training is usually exclusively reserved for leaders or for the occasional leadership program. This is largely an economic decision as leadership training may (in theory) reduce attrition risk and management training programs reduce the cost of management by shortening leadership backfill /recruiting cycles. It is also not lost on financially savvy BPO leaders that newly promoted supervisors and managers are often moved to the minimum wage level of their new position which can be substantially less than off the street incumbents with more experience. Ironically, this is the same phenomenon that may eventually send the promoted leader to a competitor. Recycle…
Another important point about the typical BPO training approach is that there is frequently no (or very little) investment in training people in staff or support positions like accounting, facilities and purchasing. Here, the approach seems somewhat paradoxical since a lack of development of human capital simply serves to reinforce the thinking that a BPO is an interchangeable commodity. The Cambridge Dictionary describes development as "the process of growing or changing and becoming more advanced."
If I sound a bit cynical, it is far from my intent. BPO companies have some of the hardest working people you will find in any industry and I'm proud to be one of them. I am a big fan of L&D (Learning and Development) and management training programs. I consider them a business essential, as I do training, overall. However, I would energetically argue that training should be as much about meeting the needs of the employee as it is the employer. And in a constantly changing world, having life skills is an essential part of being able to meet the challenges of everyday life. Life Skill training for front-line employees, bolsters labor retention, morale and aptitude.
A Life Skills training program (or LST) is a multi-faceted curriculum, established to address challenges many people face in every day adult life. I applaud the fact that my own company offers Life Skill training to all employees and this year alone, we have taken on topics like Financial Literacy, Adapting to Change, Assertiveness Training, Digital Footprint Awareness, Business English and Managing Mental Health. These 2-hour mini-courses, although voluntary, are hugely popular at Connext. Class rooms are always full and there are often waiting lists.
The evolution of modern technology, combined with the dramatic changes we see in global socio-economic trends, are impacting our workplace, our homes and communities at a pace never imagined. To cope with this, employers must join forces with educational institutions, even clergy and government, to help their personnel better deal with life's challenges and to enhance their impact on society as a whole. So again…does an employer's responsibility begin and end with living up to the terms and conditions of an employment agreement? I think it depends on whether the employer acknowledges a social responsibility which extends to the people in its' service. You can't (really) develop employees, you can only develop people.