Virtual Receiving Accounts
Definition
What are virtual receiving accounts
Virtual receiving accounts are accounts where one can accept payments via bank transfers with or without a bank account. These accounts may serve as a dummy account on behalf of a physical one. 
Like a physical bank account, a virtual receiving account has a unique account number provided by a payment platform for receiving payments. Depending on the platform, a user may have multiple virtual accounts, depending on their needs. Virtual receiving accounts also help the user to easily track their payment statuses and lessen receiving wrong payments from clients.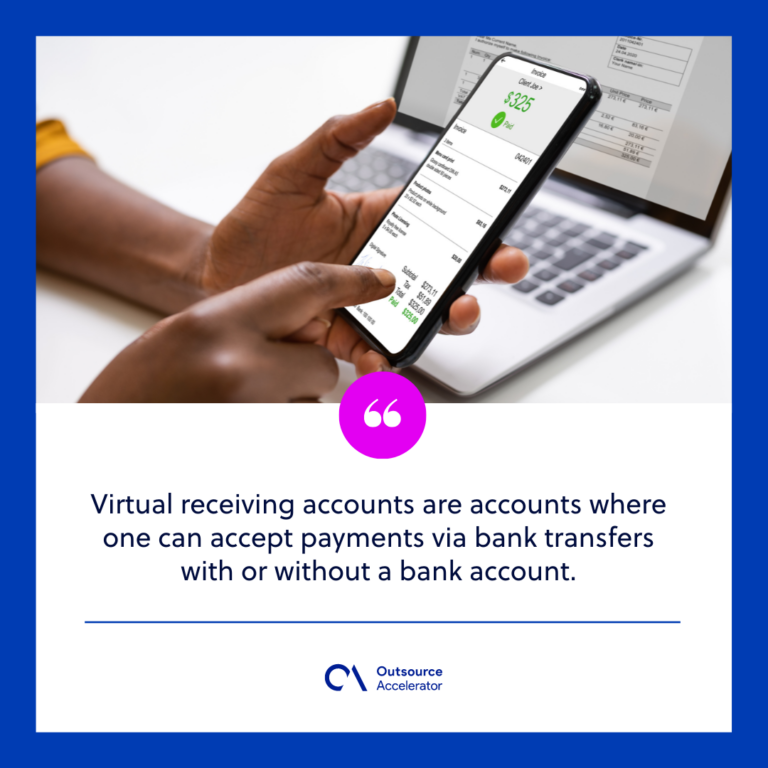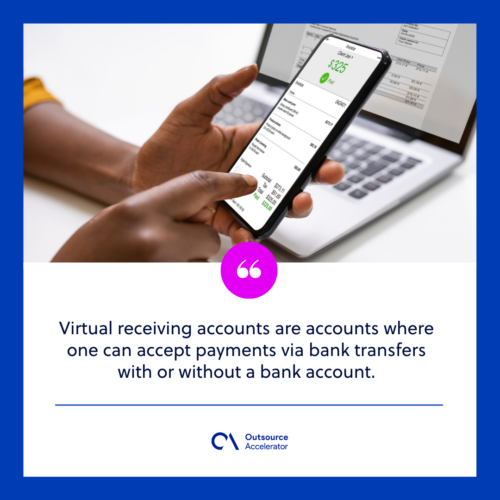 Virtual receiving accounts for cross-border payments
Freelancers and businesses benefit most from these virtual accounts. This enables them to send and receive payments across the globe. This also adds a layer of protection when transacting. With virtual receiving accounts, they won't be exposing their personal data to potential threats in case of malicious activities by third-parties. They can also do real-time transactions with a click of a mouse.
Outsource Accelerator provides you the best outsourcing companies in the Philippines, where you can save up-to 70% on staffing cost. We have over 3,000 articles, 200+ podcast episodes, and a comprehensive directory with 700+ BPOs… all designed to make it easier for clients to learn about, and engage with, outsourcing.