Definition
What is a Peer Group?
A peer group is a group of individuals, typically of the same age bracket, culture, and social class, with whom a person interacts and who are likely to affect a person's views and behavior. Peer groups are different from your family, school, and community. Between peers, people learn to establish relationships on their own. Peer groups also provide an opportunity to explore interests that adults can not express or authorize with their children.
A peer group offers you insider access to knowledge gained by other industry executives that you can go to school and use for your gain. As a result, you will be able to scale your company quicker and easier than you would have hoped.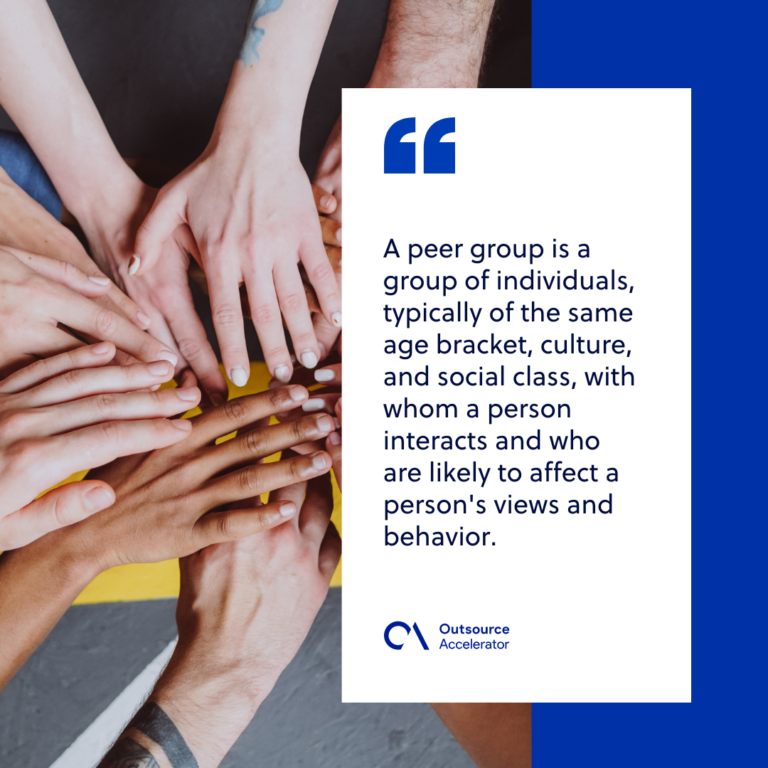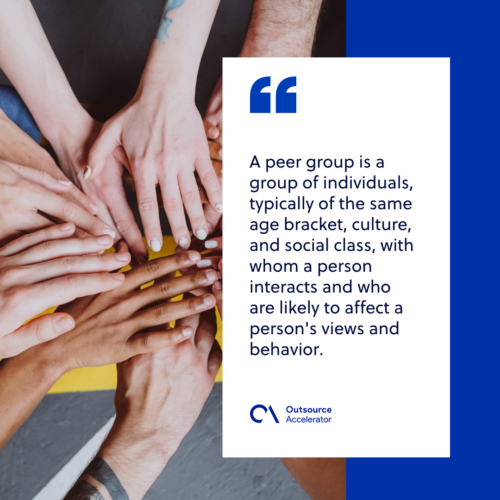 Importance of peer groups in call centers
Peer group interactions in call centers often result in higher interpersonal interaction and enhanced moral relations. Therefore, coworkers who celebrate each other's wins and assist when things get tough are key players in creating an inclusive work climate.
Peer networks have a massive effect on the personal and social changes of individual groups. They have a viewpoint outside the point of view of the person. Part in peer groups often learns how to establish relationships with people in the social system. Peer groups in community members have been valuable social reference points. The peer groups teach the customs, social expectations, and diverse philosophies of the members.