Definition
What is a Peer Group in Call Center?
The peer group in the call center industry is a list of comparator companies selected by compensation committees, investment firms, and proxy advisors. At the start of each month, a team uses a formula to detect these firms. It was based on a combination of your business characteristics and your email qualities. It serves as a market benchmark for evaluating executive pay levels and comparing pay patterns.
Different types of peer groups may develop depending on the analytical needs and availability of the data. For instance, ad hoc peer groups may include recent market entrants, low-capital or low-equity deposit-holders, high-performance deposit-holders, and deposit-holders focusing on lending to particular types of borrowers.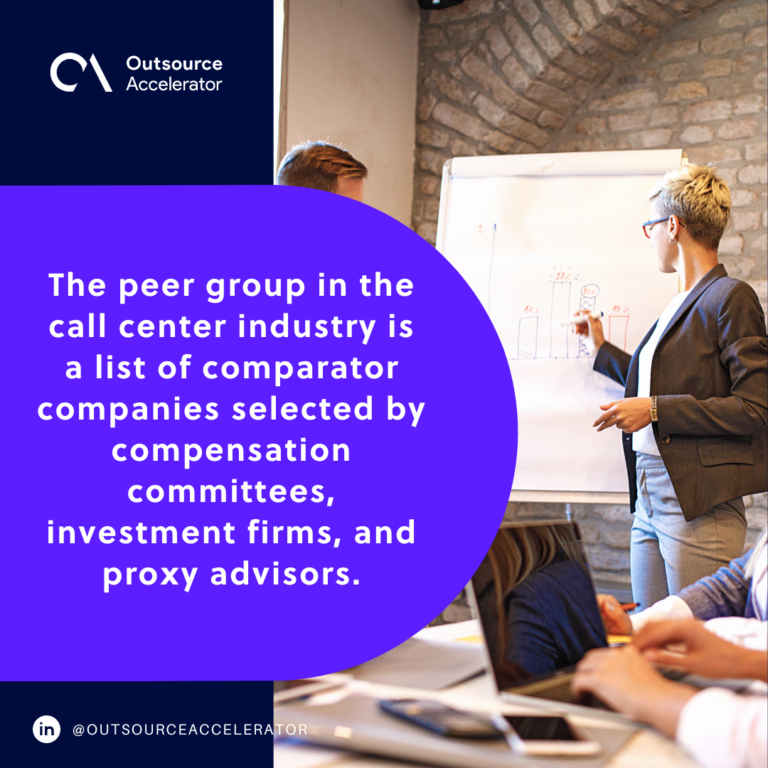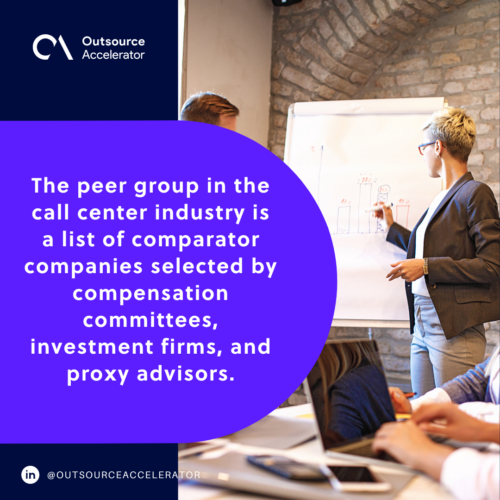 Importance of peer groups in call centers
Peer group evaluation is now an essential step in ensuring effective compensation practice. However, choosing which companies to consider as "peers" can be a tough thing for many, especially for companies with a foothold in different markets.
Peer groups are selected to encourage you to associate your results with related businesses. You can see how you measure various percentiles in your peer group on each of the benchmark sites.
In addition, analysis of peer groups provides insight to the managers and internal performance tracking and sales departments. This allows them to appreciate the positioning of discount funds in a competitive climate.