Employee Satisfaction (ESAT)
Definition
What is employee satisfaction (ESAT)?
Employee satisfaction (ESAT) measures how content and happy employees are with their current positions. The computation is quite simple. Companies use ESAT surveys to compute this metric. 
Although this metric is not an ultimate tool to determine employee satisfaction at the deeper level, it is enough as a start, especially if your business is experiencing fast turnover. 
Many factors affect employee satisfaction. These factors may include compensation, team environment, workload, management perception, and among other things.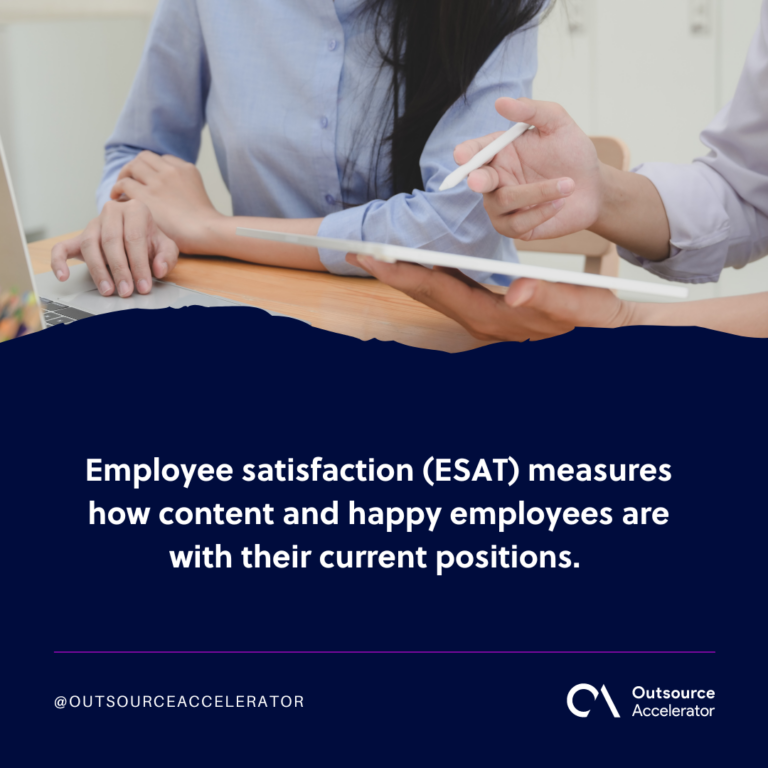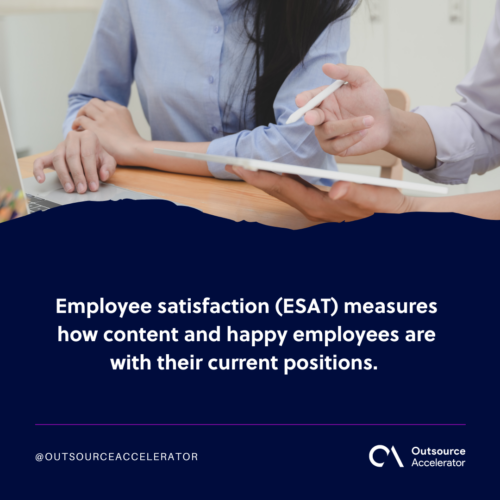 You can add all of these elements to the survey to determine your ESAT score. Alternatively, you can use an individual survey for each factor.
Aside from quantitative aspects, qualitative evaluation of the survey is also crucial in determining whether your employees are satisfied or not. For example, one employee scores a good to a perfect rating for all other factors except for management perception.
This exception should be a good indicator that something's not good at the management level or maybe conflict is rising that you might want to investigate.
ESAT score 
Every team requires engaged members for the business' high performance and stability. ESAT score is a great way to tell if your employees genuinely like the team that they are working with. 
When employees do not feel involved with their jobs or their colleagues, happiness levels tend to decline. Often, it negatively affects the productivity of the whole company.
A 2020 Gallup poll found out that when workers felt actively engaged, productivity and profitability increased by 18% and 23% respectively.
Due to these, you and your team should always discuss the overall ESAT score regardless of the outcome. This can be treated as an opportunity for everyone to give their feedback, share their sentiments, and learn collectively from the insights of everyone.
Your team could also get to the root cause of the low ESAT ratings and share ideas on how to improve things in your team. This move could enhance employee relationships and improve everyone's engagement within the team.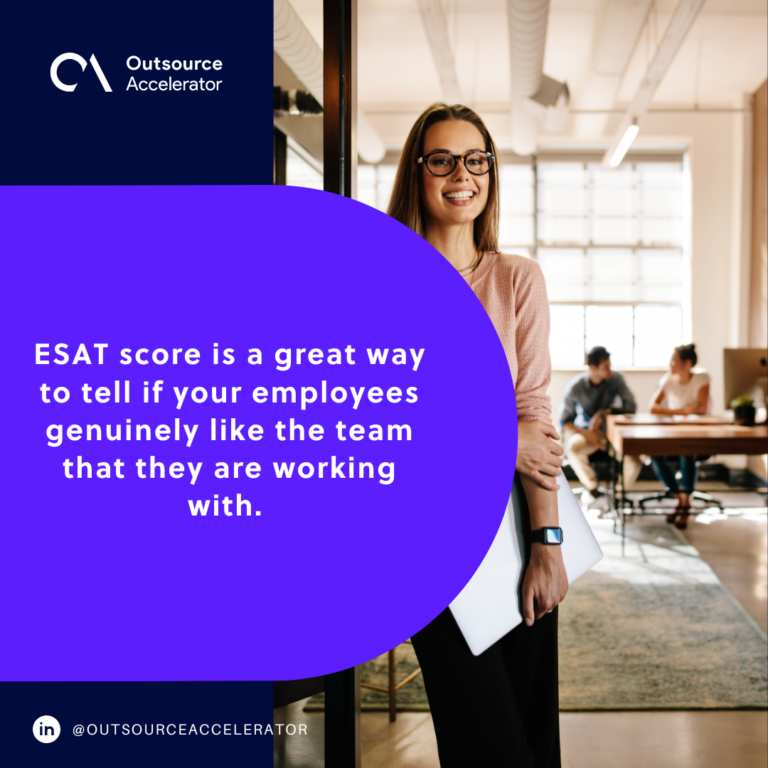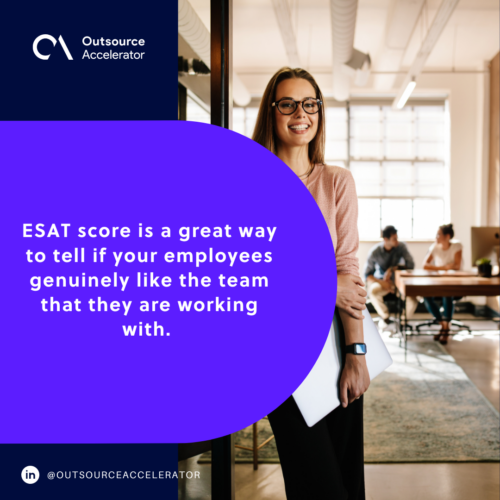 Employee satisfaction and outsourcing
Outsource Accelerator has over 5,000 articles, 350+ podcast episodes, and a comprehensive directory with 2500 BPOs… all designed to make it easier for clients to learn more about managing an outsourcing team and ensuring that ESAT is consistently high.