DNIS: Dialed Number Identification Service
Definition
What is a Dialed Number Identification Service?
Dialed Number Identification Service (DNIS) is a service provided by telephone operators to their business clients. It allows the companies to identify what number has been dialed on each incoming call. 
It operates by sending the dual-tone multi-frequency digits that the caller has called to the destination. This particular process decodes the signals and then makes them usable for the transmitting end devices. After that, the dialed number Recognition Service (DNIS) details were sent to an integrated voice response (IVR) program for another use, such as call routing.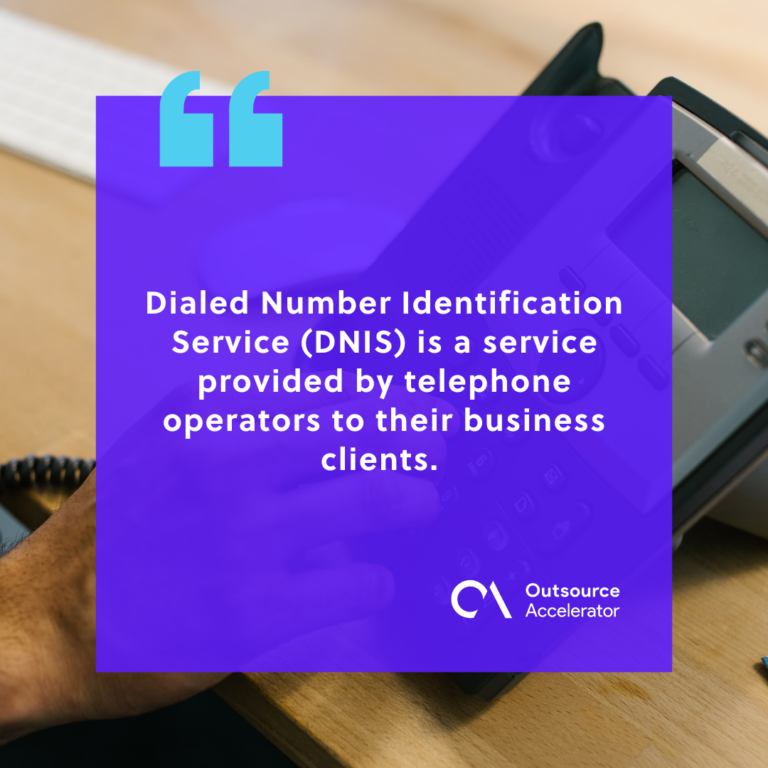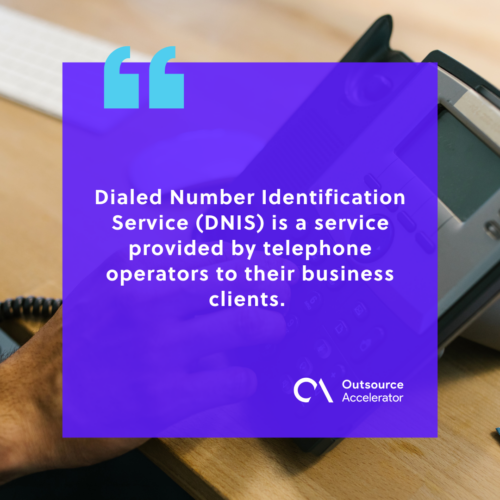 Importance of dialed number identification service
Dialed number identification service is essential for firms with different numbers for diverse fields of support and operation. DNIS helps the organization route a call to the proper venue, play the right message or offer assistance in the correct language.
DNIS is particularly useful for call centers where PBX frequently accepts calls dialed to various 800 or 900 numbers on the same port. The DNIS data would include a dialed number, allowing the PBX to trace the call. Integrating request handling and call routing of related data greatly increases the probability of first call settlement and consequent service quality.