Definition
What is a Campaign List?
The campaign list is an attempt made by the team to boost customer outcomes by proactively contacting clients or promotional blitz to make calls. From there, you can segment the calls by country, prospect or customer form, or target.
For a sales-driven campaign list, campaign list tactics allow the team to achieve meaningful returns by keeping through with the lead. For service-focused campaigns list, use campaigns to target customer loyalty, sales, or retention.
In comparison to standard call center activities, these initiatives have clear definitions of performance, benchmarks, and a specified conclusion. Many call centers rely on remote office phone systems to automatically route calls to employees.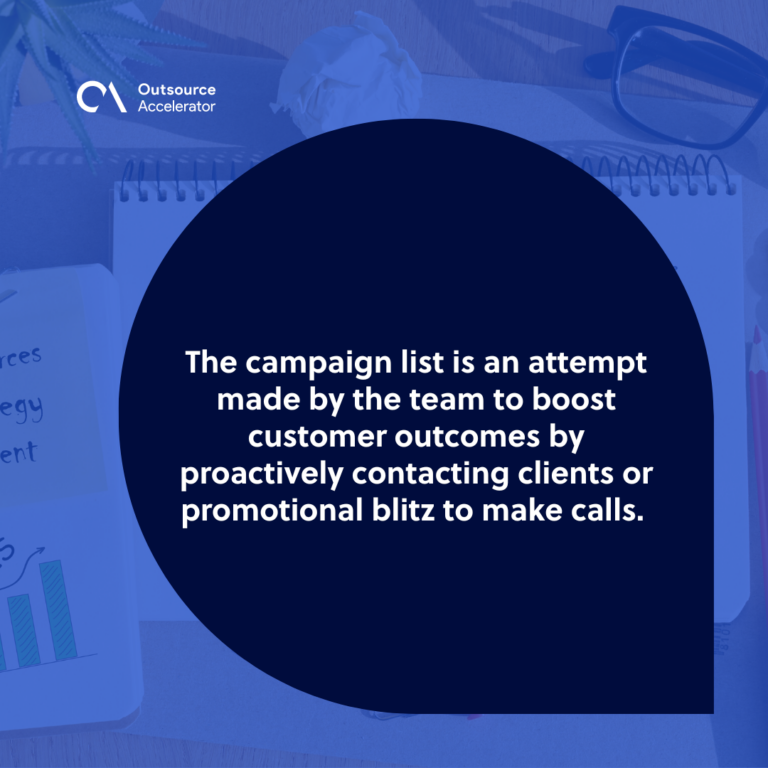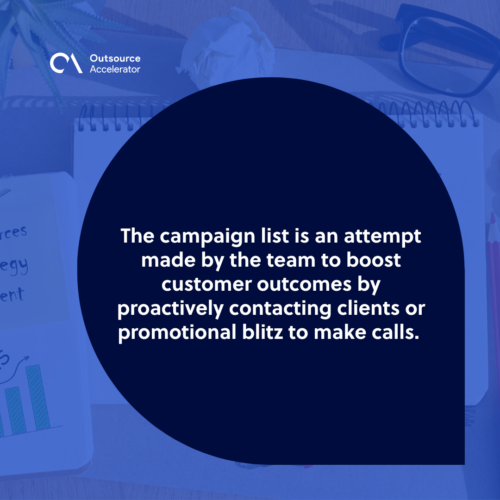 Why is a call center campaign list important?
The call center campaign list provides you with an increased ability to coordinate various levels of your call center. There are several ways to implement campaigns, such as outbound, inbound, mixed, and military campaigns. The main reasons for the use of call center campaigns include:
The organization can focus on the needs of the call center

Efficient use of the skills of an agent

Chance to increase profit
Campaign lists optimize the agents' potential to produce additional revenue or superior support. However, having a campaign alone is not immediately going to boost the income.