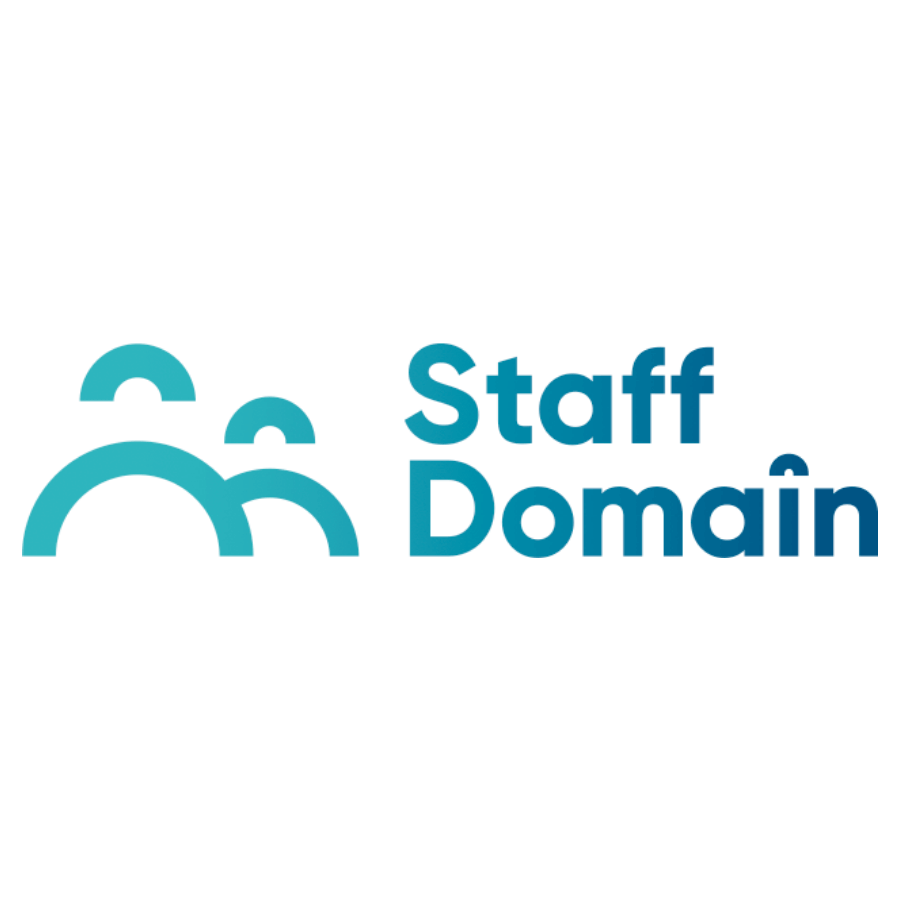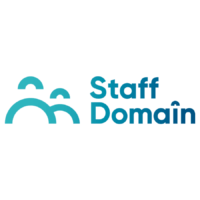 ---
---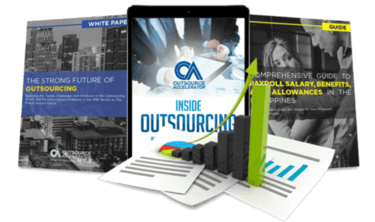 Outsource the right way, the first time
Get up to speed in outsourcing with this all-in-one tool kit
GET YOUR FREE TOOLKIT

PARTNER

PRO
About Staff Domain
Staff Domain is an Australian Business Process Offshoring (BPO) organisation laser-focused on supporting small to medium businesses. We are committed to helping our clients achieve cost savings and rapid growth through end-to-end offshore recruitment and operational management.
With outsourced teams based in Pasig City, Metro Manila, Philippines, and with onshore offices in the United States, Australia, and Hong Kong, Staff Domain boasts the best talent who take pride in their work and the professional choices that they make. Our state of the art facility exceeds the expectations of working professionals and ensures productivity. We have created a space where smart professionals and businesses can grow together.
What Staff Domain offers its clients
Talent First Mentality
Staff Domain was built for the best. Fast internet speeds, roomy desks, double monitors, latest Dell Business computers, full telephony and system integration with local teams, training and development programs, a positive culture and fantastic employee benefits. Good staff already want to work here.
We source the best people suited to your specific brief. Rigorous interviews and tests ensure the cream rises to the top. We ensure the hired stay happy with employee benefits and ongoing training – driving retention.
Bespoke Growth Plan for Your Business
Your business is unique. We'll listen to you and find a unique solution to support your business goals. We don't expect you to have the answers – that's our job. Staff Domain will guide you on the kind of talent or role that will best fit your needs, based on our experience with the local talent market. We'll create a growth plan and outline the skills and value offshoring will bring to your business. When you're happy with it – it's time to grow!
Open, Regular Communication in a Language You Understand
We don't mean English. We mean plain English! We'll keep you abreast of your offshoring journey and team, every step of the way. We provide you with clear guidance helping you to not only find the best talent, but facilitate their induction and embed them into your team. Don't have a HR department? Don't worry! We can help you set up your new team for success.
How Staff Domain outshines the competition
We built our business models from research. We are the only Australian BPO with a formula backed by research to offshoring success, and we apply the same detail-oriented, data-driven approach to our clients' solutions. We pride ourselves in being hands-on with each of our clients, studying their operations and processes closely to create a truly bespoke data-supported business solution.
Because we are strategically located in the Philippines — a melting pot of talent and culture and a leading provider of world-class offshore outsourcing solutions — we easily tap into and provide world-class talent to form our clients' offshore teams. And because we have a fully-developed culture and our values are ingrained deep into our processes and our people, we enjoy high retention rates for staff and clients alike. This strong foundation of data-driven processes, excellent staff and established culture makes Staff Domain stand out as a leader in offshore outsourcing.
Staff Domain company structure
Staff Domain is an Australian Business Process Offshoring (BPO) organisation owned and controlled by 2 Australian entrepreneurs with extensive background in accounting services and growth hacking. The core Staff Domain team follows a functional structure, with our co-founders leading the Operations and Finance divisions and reporting to our Board of Directors. The Operations and Finance divisions are further divided into departments led by Department Heads, who manage both junior and senior staff. Our internal team works closely with each other and with our clients to conceptualise, execute and deliver their business requirements.
Sample highlight service offering of Staff Domain
Our prices are dependent on your need. It is best to speak to our Business Development Manages to build your bespoke growth pack.
A few metrics about Staff Domain
Services offered by Staff Domain
Staff Domain news, podcast and articles
The Source
Outsourcing is the practice of hiring a third-party to perform some of the clients' business…
Staff Domain videos & images