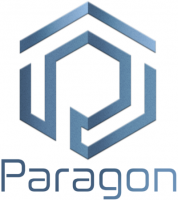 ---
---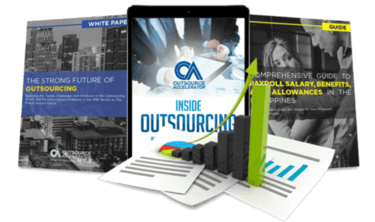 Outsource the right way, the first time
Get up to speed in outsourcing with this all-in-one tool kit
GET YOUR FREE TOOLKIT

PARTNER

PRO
About Paragon Outsourcing
Paragon Outsourcing is a fully managed offshore staffing solutions company delivering world-class standards and unparalleled flexibility and transparency. We are greatly committed to delivering high-quality business solutions and fully managed staffing services to clients across a diverse range of industries.
Paragon Outsourcing office
The company is situated in Paragon Building at Clark Freeport Zone in Pampanga. Being one of the main economic zones outside Manila, it has become a seat for BPO companies in Luzon next to NCR. The building, meanwhile, is accessible to several restaurants and leisure centers, making it an ideal place for work and recreation.
Paragon Outsourcing address
Paragon Building, 2F, 2 Mon Tang Ave., Clark Freeport, Zone, 2009 Pampanga
What Paragon Outsourcing offers its clients
Paragon Outsourcing offers a fully managed boutique solution, with Australian, US and UK managers on call 24hrs. Our offices are open 365 days a year and run 24hours enabling your company to grow and expand without timezone limitations. Your staff work in a choice of private or communal rooms depending on your preference with staff facilities including a pool table cable tv Smart TV dining area 24 hour security.
How Paragon Outsourcing outshines the competition
Paragon outsourcing has a unique geographical headquarters with amazing staff facilities. Where staff working in Clark have to wait an hour or more to catch local transport to get home we are in the centre of the city perfectly located for easy access. For clients looking to have a team of 10 or more, we offer free flights, accommodation and transportation to and from the airport and the hotel to onboard or train your staff here on our premises.
Paragon Outsourcing company structure
Paragon Outsourcing company ownership is headed by Isaac Kohno our CEO an American who has many years in the BPO industry. Don Bautista is a company Director a true local with many years of experience in Level 2 tech support and managing BPO teams. Jonathan Oaten is British and has assisted in growing 3 BPO companies from zero to over 200 seats and brings 5 years of fully managed boutique solutions experience to Paragon Outsourcing along with 20 years in the financial markets.
Sample highlight service offering of Paragon Outsourcing
Paragon Outsourcing is a boutique BPO owned by an American CEO with a multinational board of Directors. Paragon began as a technical support and services company back in 2011, founded by Isaac Kohno and Daniel Tran. Not long afterwards, Isaac seeing Clark's growth potential with added inspiration following his work in China's outsourcing industry, decided to take Paragon to another level.