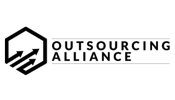 ---
---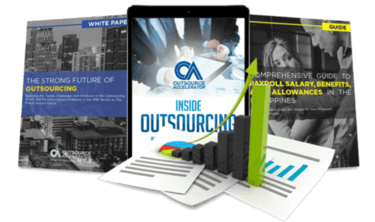 Outsource the right way, the first time
Get up to speed in outsourcing with this all-in-one tool kit
GET YOUR FREE TOOLKIT

PARTNER

PRO
About Outsourcing Alliance
As the name says it all – Outsourcing Alliance is an international Business Process Outsourcing (BPO) Company that operates from Manila in Philippines. The company is managed by experts who have more than 20 years of experience in the BPO industry and provide the best business solutions for their clients.
As of today, the company boasts of multinational clients such as Vodafone, Halast, Optus Yes and TL Rentals. Outsourcing Alliance also has an office in Melbourne which is distinguished for having worked with every telecom company in Australia, providing BPO services.
The BPO Company provides comprehensive services such as providing tailor-made inbound and outbound telemarketing solutions for its clients. The other three key services are back-end support such as data entry work, technical support for monitoring and maintenance, and training to seamless create a work flow so that client gets maximum business.
Outsourcing Alliance follows the operation model in which it provides a whole gourmet of consultations such as providing I.T. system management, Manpower solutions, quality assessment, campaigning and marketing as well setting up a workflow system for its clients. The company believes in simplifying operations for its clients to ensure increased performance and better revenues.
What Outsourcing Alliance offers its clients
Outsourcing Alliance is your business process outsourcing partner in Manila, Philippines. Our team of experienced outsourcing professionals will ensure that your offshore operations are tailored to your companies individual needs. We pride ourselves on building offshore teams which are truly an extension of your onshore operations in sync with the evolving requirements of your business.
How Outsourcing Alliance outshines the competition
With over 20 years of experience in Outsourcing, we will work with you to grow your business efficiently and cost effectively. The Outsourcing Alliance team works with all sizes of outsourced operations, across multiple industries. With clients spanning the globe our team supports an array of business processes.
Outsourcing Alliance company structure
We have 2 Australian Directors. One of us works within the Business and the other Manages large 5 star Hotels.
Sample highlight service offering of Outsourcing Alliance
Easy set up. Low cost compared to others. (Real pricing) And no long term lock in contracts. We would prefer that you feel comfortable with the job we are doing and you will stay with us.