---
---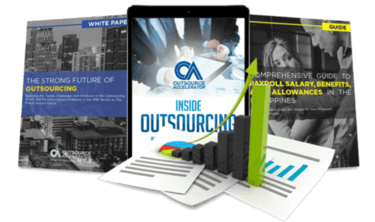 Outsource the right way, the first time
Get up to speed in outsourcing with this all-in-one tool kit
GET YOUR FREE TOOLKIT

PARTNER

PRO
UNVERIFIED
About FarmOut Central Intouch Incorporated
"FarmOut Central Intouch Incorporated is (FOCI) is a business process outsourcing company that is located in the Philippines. FOCI has over 18 years of experience in the Information Technology industry.
The services offered by FarmOut Central Intouch Incorporated (FOCI) to their clients are:
• Social Media Listening Post Service
• Inbound Call Handling Specialist Services
• Outbound call specialists
• Online chat support
• Transcription services
• Rapid Data Handling and Big Data analysis services
• Remote Network Monitoring
• Copywriting
• Billing
• Payroll
The team of FOCI consists of English speaking certified IT professionals and business and finance practitioners. The cutting edge network structure is maintained by the IT professionals who have certifications from CompTIA, Microsoft, and Cisco Systems. In order to cater to all types of clients, FOCI also has experts in the field of medical, government, banking, and more.
FOCI offers its services to companies of all sizes.
FOCI is also flexible depending on the needs of the client. In order to surpass the expectations of the clients, FOCI shifts its workforce to focus on satisfying the requirements of the clients. The company offers its services its cost-efficient prices while maintaining high-quality.
"