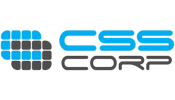 ---
---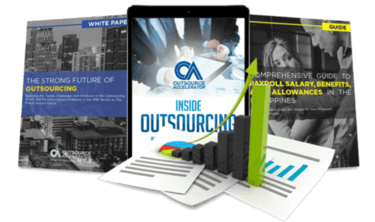 Outsource the right way, the first time
Get up to speed in outsourcing with this all-in-one tool kit
GET YOUR FREE TOOLKIT

PARTNER

PRO
UNVERIFIED
About CSS Corporation
Since its incorporation in 1996, CSS Corporation has traversed the spectrum of IT services and technology support to become a global leader in the domain. With a strong clientele of 140 clients, including the Fortune 1000 enterprises, CSS Corporation extends its prowess in technology support and consumer products, networking, and IT infrastructures. Employing over 5000 professionals across 15 worldwide locations, CSS Corporation preserves its rich heritage in managing complex and large technology support ecosystems. As a business process outsourcing company, CSS Corporation is wired to support and foster organizational growth.
CSS Corporation specializes in application development and sustenance, enterprise and consumer tech support, QA testing, IT infrastructures, enterprise security, migration services, and outsourced product development. CSS Corporation is driven by a strong sense of personal and professional integrity, innovation and passion, social responsibility, and multiculturalism. They are committed to developing and nurturing long-term, mutually beneficial client relationships, which are underscored by strong business results, unparalleled customer experiences, and well-defined cost structures.
CSS Corporation's Active Delivery Framework creates top-class support by deriving insights from a multitude of transactions. They have earned the reputation of being the best in client support services across the globe. CSS Corporation is headquartered in Milpitas, California.
CSS Services
According to the company's website, CSS Corporation offers the following services:
Customer Experience Management
Customer Acquisition

Customer Service

Technical Support

Premium Support

Account Management
Enterprise Support Services
Technical Support Services

Customer Support

Digital Enterprise Services

Professional Services

Customer Success

Education Services
Infrastructure, Network, Cloud & Security
Managed Infrastructure Services

Network Services

Cloud Services

End User Computing Services

Managed Security Services (iSOC)
Digital Transformation
Amazon Connect Management Service

Digital Commerce Service

Digital Experience Service 

Cognitive Customer Experience Platform

Active Insights

Conversational AI Services

Analytical Services 

Digital Marketing Services

Mobile/Web Development 

Salesforce® Services 

Internet of things

API Microservices 
Geospatial Services
Gis Consulting & Assessment 

Data Acquisition Services

Data Processing and Content Management

Spatial Analytics and Insights

Custom Application Development 

Industry-Specific Geospatial Solutions 
Engineering and Testing 
Software Product Engineering

Performance Engineering 

Product Verification and Validation

DevOps

Engineering Center of Excellence 

Digital Accessibility Testing

Test Automation

Performance Testing 

Digital Testing 
Further, the company also offers Smart Mobility Services. 
CSS Competitors
CSS Corp. is a global leader in IT services and tech support. As alternative options, here are the leading competitors of CSS Corporation:
Accenture

Navisite Services

Keste

Cognizant

Chetu

Optimum

Sirius

Cyberduo

Infosys

Century and Connected Security Services 

IBM Managed Security Services

Veritis Group Inc.

Adastra 

Trustware Services

Wipro Technologies

Rapid7 Security Services 

Atos Services

Zimcom

Persistent 

Softchoice Corporation 
What CSS Corporation offers its clients
Our services help you out-class your competition by empowering you with insight-fueled strategies, faster business results, rapid innovations, and ever-improving ROI.
How CSS Corporation outshines the competition
CSS Corp's exhaustive industry expertise can help you deliver extraordinary customer experiences and re-engineer your enterprise to be future-ready.
CSS Corporation company structure
CSS Corp is a new-age IT services and technology support company that harnesses the power of AI, automation, analytics, cloud, and digital to address customer needs. The company partners with leading enterprises to help realize their strategic business outcomes. Its team of over 8,000 technology professionals across 18 global locations is passionate about helping customers differentiate and succeed.