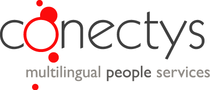 ---
---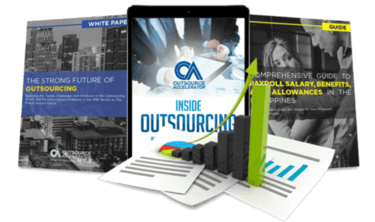 Outsource the right way, the first time
Get up to speed in outsourcing with this all-in-one tool kit
GET YOUR FREE TOOLKIT

PARTNER

PRO
About Conectys
Conectys is one of the fastest growing global organisations. We deliver multicultural and multilingual business process outsourcing and call center services for challenger brands and established players that want to be challenged.
We service our customers from smart locations on multiple continents: Eastern and Western Europe (Romania and Belgium), Asia Pacific (The Philippines and Taiwan) and in the United States (Dallas, TX).
What Conectys offers its clients
We hold communication as one of our values, and see each Client as an opportunity to improve our services and identify opportunities for growth. The company global process consolidation and As a Service strategy is led by its tenured Project Management and Innovation Office (PMIO) team.Conectys' technology backbone (ConectysOS) has been developed in-house and benefited from a complete redesign end 2016 with automation and seamlessly integrated global delivery as the final goals.
How Conectys outshines the competition
We spare no efforts in infusing the Client's culture into our work environment, inspiring our staff to become true brand advocates. From team management to process consolidation, from automated workforce management to real-time customer satisfaction (NPS, FCR, CES), remote and secure platform access, client reporting, Conectys adds value by increasing customer loyalty and enabling improvement strategies through real time, data-driven customer insight.
Conectys company structure
We are a medium sized global BPO owned by a single individual, Mr. Arnold Cobbaert. Arnold's commitment to offering low-cost end-to-end bespoke solutions to our Clients with smart delivery from global locations has won the support of 900+ strong Conectycians and existing Clients, some with a longevity of 10+ years partnerships with Conectys.
Sample highlight service offering of Conectys
Conectys is strategically designed to help brands expand internationally and adapt to fast paced growth and seasonal demand. We have helped B2C and B2B companies achieve leading Net Promoter Scores (88 NPS) and First Contact Resolution (95%) thus increasing customer loyalty while decreasing cost by minimizing repeat contacts. Our best practice is the result of over 14 years of experience in the industry.