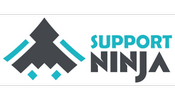 ---
---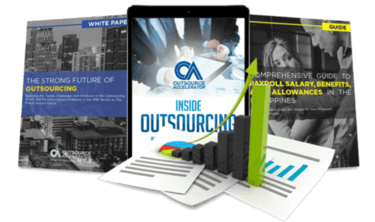 Outsource the right way, the first time
Get up to speed in outsourcing with this all-in-one tool kit
GET YOUR FREE TOOLKIT

PARTNER

PRO
About SupportNinja
SupportNinja was established in 2014, with the main aim of helping startups in overcoming their challenges, and succeeding in their line of businesses. It has been a pioneer in this regard, and has been able to succeed, where no one else has been able to make a mark.
SupportNinja is based in Philippines, and tries to tap the business process outsourcing talent over there. The founders of the company have great experience with their previous ventures in managing servers, datacenters, and other technical issues that are faced by the other hosting companies across the world. With more than 3000 websites in its portfolio, and 7000 satisfied customers around the world, the company has a major presence in the global scenario.
Some of the services provided by SupportNinja include Frontline support, feedback calls, welcome calls, customer upselling, and lead generation through prospecting, qualification, cold emails, and setting up appointments. Other than that, the company is also involved in moderating content through Social media indexing, filtering of content, and handling of reported content. They also provide back-office support through data entry, internet research and analytic reporting.
With its innovative methodologies, the company helps the new and struggling startup companies to grow in a rapid manner.
What SupportNinja offers its clients
We craft elegant solutions with great people and solid strategies.
SupportNinjas can adapt to many roles beyond just customer support.
Our background focuses on systemizing human interaction for optimal results.
How SupportNinja outshines the competition
At SupportNinja, we aim to attract people to our organization who share the same values as us. Our core values guide us on developing our organization culture, branding and business strategies.
SupportNinja's mission, vision and values drive every interaction to provide foundation for our success and commitment to excellence.
Innovative entrepreneurs have recently set out on a mission to change the world, and make the future a brighter one. Our company was founded with a simple promise to help make that happen. We thrive only as a result of the success and innovation of the companies we seek to serve.
Subsequently, we exist to help make their vision into a reality.
In order to achieve our mission of helping innovators around the world, we must be mindful of the framework in which we allow that to happen. We aspire to serve as a great place to work not in just the traditional sense, but with a purpose. Our commitment to share opportunity and wealth with amazing people gives them the motivation and purpose they need to fulfill their duties to our network of customers and suppliers. Together we work to make a difference in the world community by putting people before profit and the utmost integrity above all else.
SupportNinja company structure
After much research, Cody established an office in the Philippines and grew the company to a team of over 100 Ninja's before appointing fellow entrepreneur, Connor Tomkies to be CEO.
The duo form a unique partnership, as Cody's passion exists with technology and processes while Connor loves working with people. The company now employs 250+ people in its Philippine office with ambitious expansion plans.
Today, SupportNinja is a company that services some of the biggest names in tech and is helping to scale everything from a Fortune 500 company to small startups just blooming.
Sample highlight service offering of SupportNinja
Customer Service-
As your platform or service gains more users, there will inevitably be a larger number of customer inquiries coming in because of product bugs or support issues.
They're called growing pains. Everyone has them, but few know how to recover from them and manage them. The end result is an inefficient company that gets bogged down and collapses from its own success.
Don't be one of those companies.
Let us handle your frontline support and keep your team updated with weekly metric reports while escalating the important issues to your development team. We'll document what works and what doesn't. And, we'll keep it all organized with tags, tickets, and open lines of communication.
Putting it simply, we'll run your support and free you up so that you can keep growing your new platform or service.