Right-Party Connects (RPC)
Definition
What is Right-Party Connect?
Right-Party Connects or RPC is an outbound call metric that measures how often businesses communicate to the right individual. RPC is the best test of your campaign activities' success. It can also determine the reliability of your contact database. This metric is classified as the percentage of calls made which the agent was able to communicate to the intended user, divided by the total number of call attempts.
When a right-party connect predictive outbound campaign is received, the Right Party Connect Campaign scenario is initiated. This instantly checks if the individual responding to the call is the intended party. If this is right, the call will link to the agent. If this is not the case, the situation shall verify that the intending party is inaccessible or that the amount is incorrect and shall determine the resulting disposition.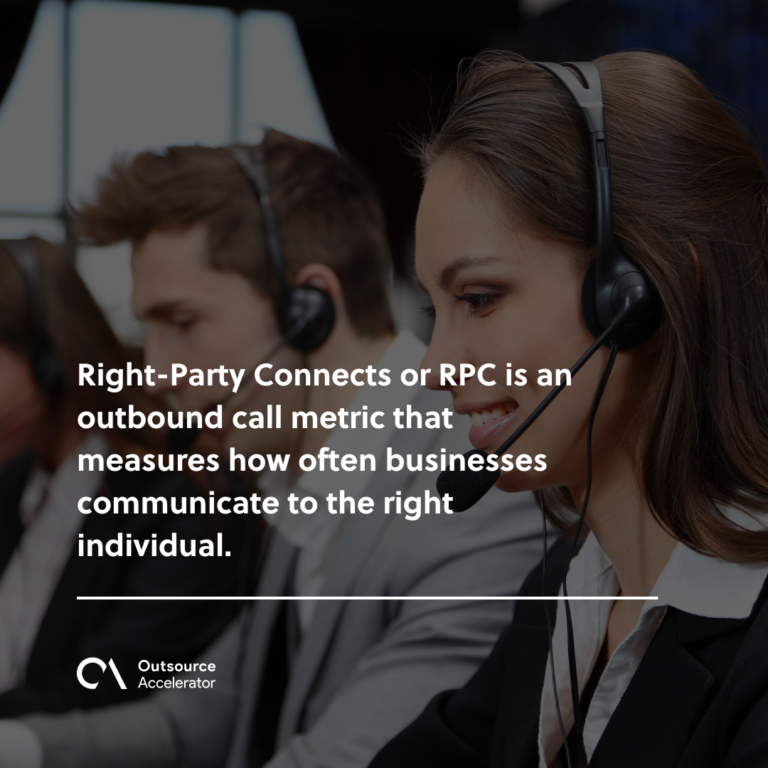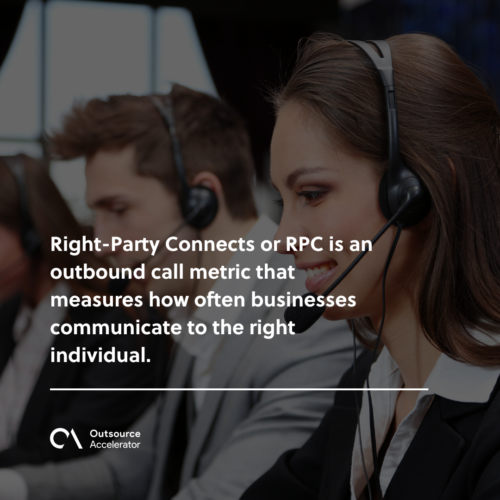 The importance of the right-party connect
Right-party connects are the direct product of available data, analytical insights or models, and dialer methods. The agent has no control over whether the right party returns a phone call or not.
Right-party Connects are essential to businesses. It allows them to evaluate the effectiveness of their outbound campaigns and recognize some patterns that could show why some customers are more difficult to communicate than others and use money in the future.