Financial Services Company
Definition
What is a financial services company?
A financial services company offers different economic services provided by the financial industry such as loans, insurances, investment options, and even credit cards. These companies include banks, insurance firms, credit and payment processing companies, tax and accounting firms, and real estate companies.
Some of the major financial services companies in the world are American Express, a multinational firm offering various credit card services, and Wells Fargo, the largest bank in the United States.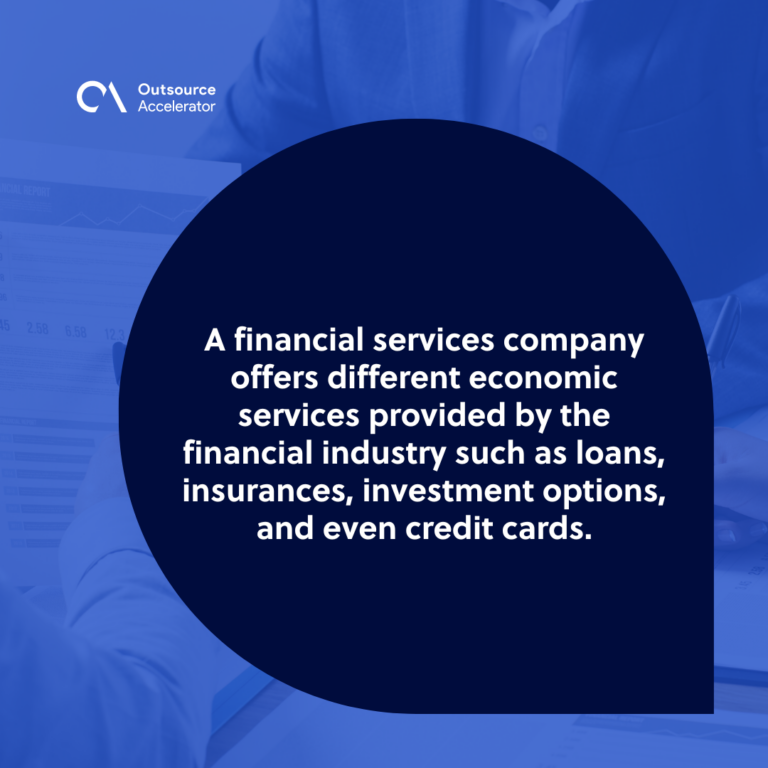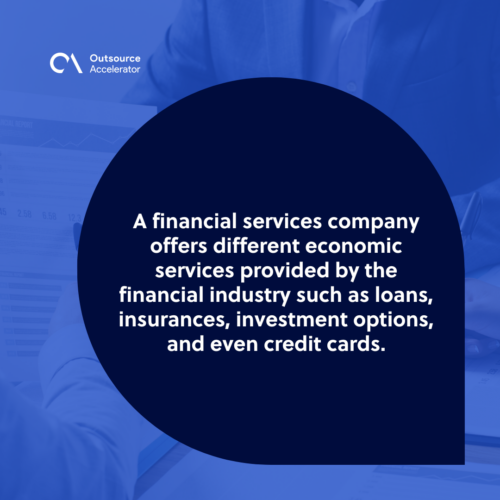 Financial services for small businesses
Small-and-medium enterprises (SMEs) and startups often need a little help, especially when it needs additional resources for their business. Most credit companies offer capital loans for SMEs with minimal interest and accessible payment terms. Real estate companies offer affordable office spaces for their office needs. Western banks offer virtual accounts as well for their overseas transactions. There are financial service companies that attend to their business needs whenever they need it.
Outsource Accelerator provides you the best outsourcing companies in the Philippines, where you can save up-to 70% on staffing cost. We have over 3,000 articles, 200+ podcast episodes, and a comprehensive directory with 700+ BPOs… all designed to make it easier for clients to learn about, and engage with, outsourcing.