Definition
What is the Cost per Contact?
Cost per contact is a call center metric for the average cost involved with the processing of all calls or connections over a given period. This KPI is widely used by call center management to evaluate the performance of the call center. It is a vital part of cost-benefit calculations. Every time one of your agents answers the phone or sends a message, your communications company spends money on compensation and running costs.
Running costs include all employees' wages, holiday pay, insurance, and bonus allowances. To add, it will include all contractors, equipment, telecommunications, laptop computing, software licenses, recruitment, flights, office supplies, and miscellaneous expenses. Contact volume covers inbound communications from all sources: audio, email, internet, talk, fax, and walk-in.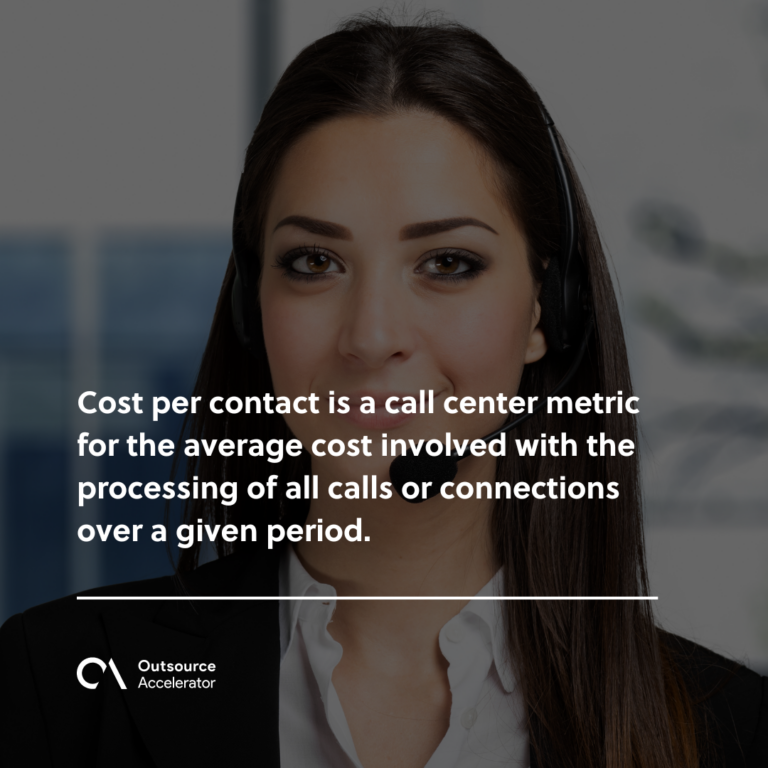 How to calculate cost per call?
To calculate the cost per contact, take the agent's salary and divide it by the total amount of calls made by the agent during one hour.
Next, calculate the total cost of the call center correlated with the time. Include the number of salaries for all agents who worked with consumers on either platform, operating expenses as well as costs associated with call center software, business tools, and telephony.
Reduce cost per call
Optimize the recruitment, preparation, and coaching of agents. One of the easiest ways to reduce call costs and improve the level of customer service is to ensure that the agents have considerable experience, skills, and expertise to meet the demands of the customer.
Utilize self-service options. The best way of minimizing the cost of a call is to reduce the number of incoming calls. Implementing the self-service solution for routine repeat calls reduces telephony costs, allows the operators more flexibility to deal with more difficult appeals, and reduces the expense of the call.