Definition
What are Blended Agents?
In a call center, a blended agent is a person who maintains multi-channel customer communications. Primarily, this includes managing calls both inbound and outbound. 
Blended agents are qualified to manage incoming and outgoing calls. It typically entails the ACD (automatic call distributor) detecting an increase in the volume of incoming calls and switching the roles of outbound agents to manage the overflow.
Some examples of blended call centers include: inbound and outbound, sales and service, phones and email, multiple channels like Live Chat, SMS, different call complexity level, and office or retail counter.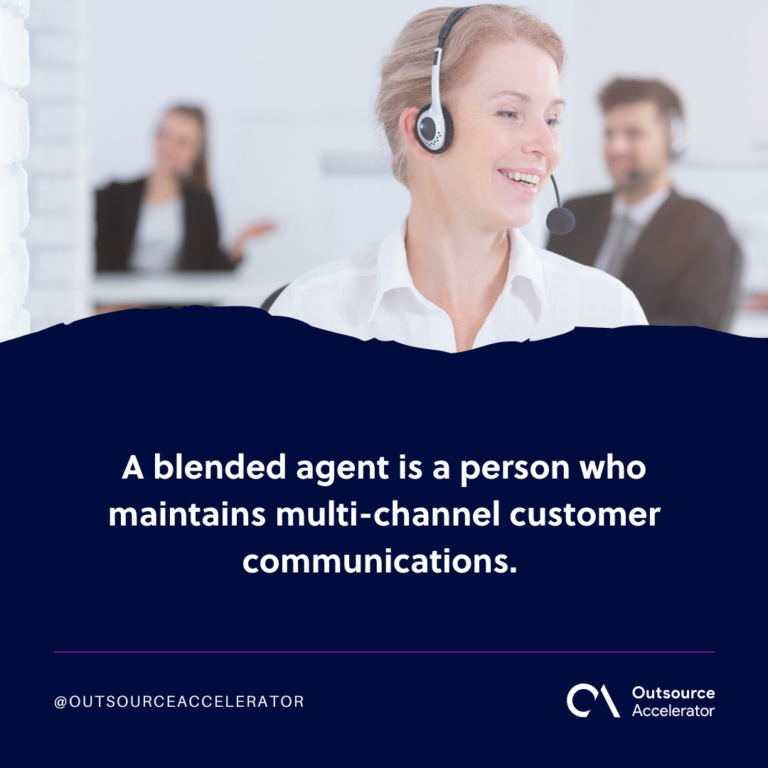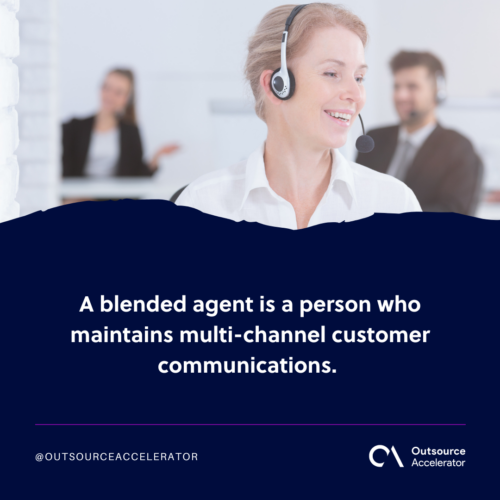 Benefits of Blended Agents
Flexibility is the primary benefit of blended agents. Inbound agents are automatically switched to outbound calls when incoming calls are low and vice versa. When inbound call amounts are high, outbound campaigns can be paused as agents prioritize live inbound calls.
Small call center companies are prone to low levels of occupancy and low productivity. Blended agents can add more value in several call centers and are particularly helpful in centers with few seats.
Blended agents can boost the retention of employees by allowing the staff to alternate between roles or duties. This strategy will avoid exhaustion and offer them new challenges. By using blended agents, call centers are responsible for assigning a pool of outbound agents to operate while the inbound demand is minimal. Further, agents can be transferred to inbound calls as traffic grows.