Definition
What is the 13th month bonus?
The 13th month pay is a unique feature of the Philippine labor economy. This 13th month is paid just prior to Christmas, and is designed to support employees throughout the Philippine holidays.
The benefit paid to all qualifying employees in the Philippine private sector with at least one month of service rendered to their respective companies.
This pay is equivalent to 1/12 of the basic annual salary or a pro-rated amount, depending on the number of months rendered within the year. 
Other monetary compensations such as unused vacation and sick leave, overtime pay, and cost-of-living allowances are not part of the computation for the 13th month pay.
It is not subject to tax, except if it exceeds the prescribed limit of Php92,000.00 set by the Republic Act 10963 or the TRAIN Law of January 2018.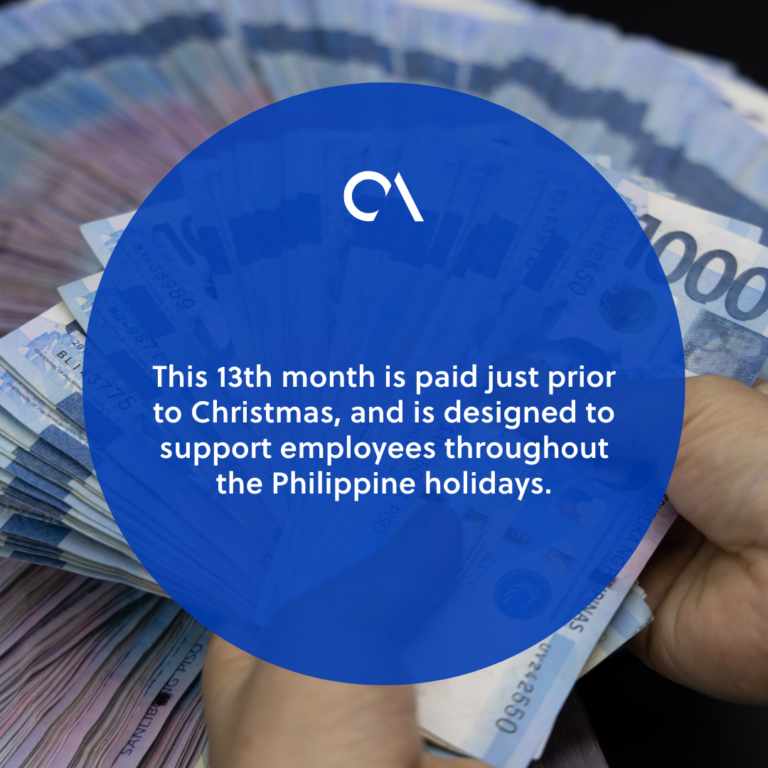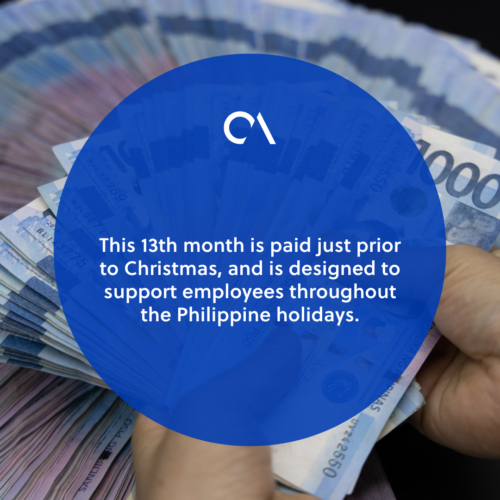 13th month pay law
As per the Labor Code of the Philippines, employers are required to give 13th month pay to their employees not later than December 24th of the current year.
Failure to do so may result in administrative charges. Executives, supervisors, and managers are not covered by this benefit.
Outsource Accelerator provides you the best outsourcing companies in the Philippines, where you can save up-to 70% on staffing cost. We have over 5,000 articles, 400+ podcast episodes, and a comprehensive directory with 3,000+ BPOs… all designed to make it easier for clients to learn about, and engage with, outsourcing.