---
---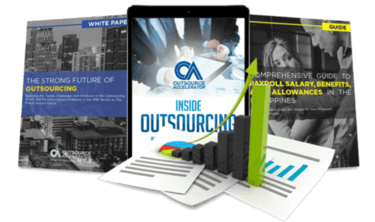 Outsource the right way, the first time
Get up to speed in outsourcing with this all-in-one tool kit
GET YOUR FREE TOOLKIT

PARTNER

PRO
About Visaya KPO
Established in 2007, Visaya Knowledge Process Outsourcing Corporation was created with the aim of catering to the constantly evolving as well as growing needs of the companies worldwide. The company focuses on helping its clients attain a competitive edge in the market. We believe in maintaining long term and enduring relationships with our clients and strive to achieve maximum customer satisfaction. Today, we have breached the 1,000 highly skilled and efficient employees who have expertise in their respective fields.
What Visaya KPO offers its clients
We are in four industry verticals, namely: 1) Contact Center Service Delivery, 2) Healthcare Information Management, 3) Finance and Accounting Outsourcing, and 4) IT Consulting.
How Visaya KPO outshines the competition
At Visaya KPO, we realize that our strategic asset is our people. This is where our investment is and will continue to be. This allows us to manage your customer relationships as our own. We will be the extension of your business process and will manage them to exceed your expectations.
Visaya KPO company structure
We are family-owned that have grown to a medium-sized BPO organization. We started in 2007, co-founded by a father and son team, with 14 employees and in ten years have grown to about 1,000 FTEs.
Sample highlight service offering of Visaya KPO
At Visaya KPO, provide pricing models that are customized to our client's specific requirements. Please visit our website at www.visayakpo.com.