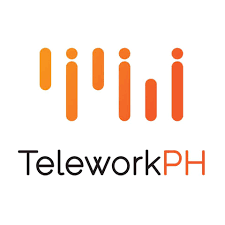 ---
---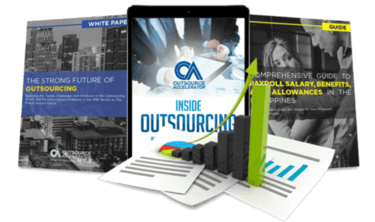 Outsource the right way, the first time
Get up to speed in outsourcing with this all-in-one tool kit
GET YOUR FREE TOOLKIT

PARTNER

PRO
About Telework PH
About Telework PH
TeleworkPH is dedicated to more than just providing better business support, but to become forefront partners in achieving your goals whether you're a startup or a small to medium-size business. 
Every budding business aims to reach their bottom-line goals while sticking to a budget. This is where we come in. We are a cost-effective, high-quality solution that will help you focus on your passion. We take care of your front and back-end needs, while you focus on the core aspects of your business.
What Telework PH offers its clients
We take pride in offering these solutions to our clients:
Back Office Operations – A flexible and cost-effective solution that allows you to focus on your core business.
Data Processing - Get reliable high-quality data you can use to leverage crucial business decisions.
Data Annotation - Accurate, fast, and quality-assured results to scale up your AI program.
Virtual Assistance - Worry about tedious daily tasks no more and focus on the strategic components of your business.
Outbound Call Center - Expand your business and move your customers to the next phase of the customer value journey.
Inbound Call Center - Seamless and efficient customer support is the key to maximize profits. Leave your customers to capable hands.
How Telework PH outshines the competition
- We're Cost-Effective
We are the chosen outsourcing partners of budding business owners primarily because of the cost-effective and high-quality services we provide.
- We Can Deliver Quality and Timely Results
Built by a team of highly-skilled professionals, TeleworkPH can deliver quality results on time that will help you streamline your business processes and reach your bottom-line.
- We're Your Support System
Clueless about a certain aspect of your business? Much like a dedicated business partner, we're here to guide you towards the path to success.
Telework PH company structure
The founder of Telework PH started with the vision of revolutionizing business process outsourcing in the Philippines by providing jobs closer to home. In 2015, this vision began from a team of 30 professionals working in the rural area of the Philippines, just north of the capital of Manila. With the increasing demand of our clients, our small team of 30 grew to 500 in just two years.
Sample highlight service offering of Telework PH
- Pre-vetted staff – we adhere to strict pre-screening practices to ensure that our agents meet the client's needs.
- Top of the line skills training – we make sure that our training modules are up to the global standards.
- 100% Data protection – we're updated and compliant with international data privacy and security regulations.
- Seamless digital transition – we're updated with the latest systems and technology to fully serve your needs.
A few metrics about Telework PH
Services offered by Telework PH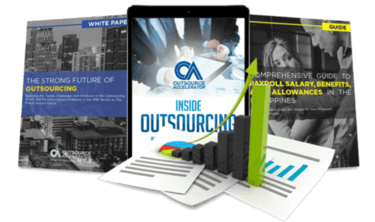 Get THE Comprehensive Outsourcing Tool Kit
$
Back Office Operations
Flexible and cost-effective solution that allows you to focus on your core business.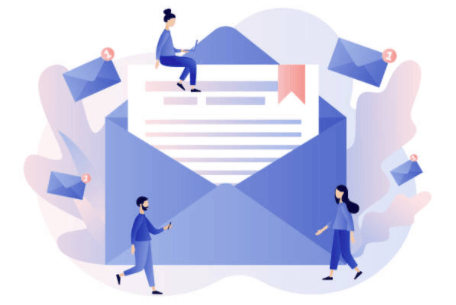 $
Virtual Assistant
Worry about tedious daily tasks no more. Your partner towards business success is here.
View More
Telework PH news, podcast and articles
Podcast
Derek Gallimore takes a tour around TeleWork PH, a premier BPO company that offers dedicated…
Podcast
Derek Gallimore takes a tour around TeleWork PH, a premier BPO company that offers dedicated…
Telework PH videos & images