---
---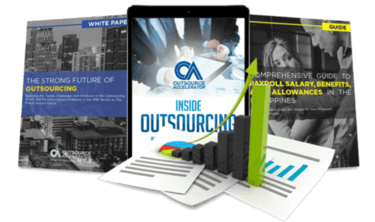 Outsource the right way, the first time
Get up to speed in outsourcing with this all-in-one tool kit
GET YOUR FREE TOOLKIT

PARTNER

PRO
About Shore360
Shore360 provides the support you need to shift time intensive business tasks to more cost effective locations and allow your local expert staff to focus on your business.
Shore360 provides the required support for you to recruit, train and supervise highly skilled personnel at a fraction of the cost of local staff.
We believe our engagement model is best positioned to support start up offshore operations with the necessary support to help you succeed.
How Shore360 outshines the competition
At Shore360 we do things a little differently. We invest in working with you and your home base organisation to build the solution, finding the right staff with the right skills that fit your business and getting your offshore team properly tuned in and ready for business.
We understand the factors that can trip up the best planned offshore initiative and offer the guidance and support to meet these challenges.
Our industry differential is that we genuinely make it our business to understand your business and offer the required leadership and support to make your offshore enterprise a success.
Sample highlight service offering of Shore360
Our Service Delivery Models can be applied to a wide variety of disciplines and workflow processes. Listed below are some of our most requested roles and outcomes.
Accounting and Finance, Bookkeeping, Audit, Debt Collection
Engineering & Drafting, Architecture, Medical Coding, Auto CAD
Back Office, Data Processing, Travel Management, VA/PA's
Ecommerce, Digital & Social Marketing
Creative Services, Design, 3D Modelling, Video Editing
Web, IT, Mobile, Software, Gaming
Customer Service, Telemarketing, Contact Center
HR, Recruitment, Screening, Payroll
Outsource Accelerator's site tour and expert interview of Shore360
A few metrics about Shore360
Services offered by Shore360
Shore360 news, podcast and articles
The Source
Medical billing is one of the most important processes for healthcare providers. It necessitates numerous…
The Source
Many growing companies are now using live chat on their websites. Researchers said that this…
The Source
Medical billing is one of the most important processes for healthcare providers. It necessitates numerous…