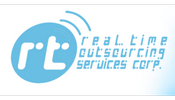 ---
---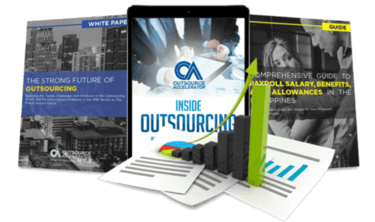 Outsource the right way, the first time
Get up to speed in outsourcing with this all-in-one tool kit
GET YOUR FREE TOOLKIT

PARTNER

PRO
UNVERIFIED
About Real Time Outsourcing Services Corp.
"Real Time Outsourcing Services was formed with the intention of providing world-class business solutions to all the institutions and organizations. With top-notch quality services, at affordable rates, the company also manages to maintain a faster Turn-around-Time. The company believes that satisfaction of the customers is the biggest goal for them.
RT comprises of a team of experienced and skilled professionals, who share the common vision of delivering results. They provide outsourcing services to companies of various sizes, from different professional fields. RT tries to provide vast services that are result-oriented, secured, reputed and that are provided by experienced and skilled people.
Real Time Outsourcing provides BPO and KPO services, across the world. Some of its major services include transcription services in market research, business, voicemail, entertainment, legal, medical, and utilization, all data related activities, such as entry, encoding, cleansing, scraping, proofreading, etc. Other than that, the company is also involved in providing development services, in software, websites, etc.
RT stands true to its name, "Real-Time", as it definitely sticks to providing real-time results. "Always up" with 24/7 and 365 days monitoring, the company is committed to providing excellence in its services through its professionalism, dedication, commitment, optimism, and transparency.
"