---
---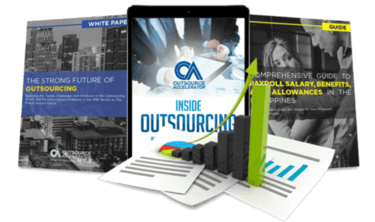 Outsource the right way, the first time
Get up to speed in outsourcing with this all-in-one tool kit
GET YOUR FREE TOOLKIT

PARTNER

PRO
About Mr. Outsource
At Mr. Outsource, we connect busy people with virtual personal assistants who are passionate about making their clients' lives better. Whether it's finding a great apartment in a hot market, or helping manage your busy calendar, your dedicated Virtual Assistant is there to make your life easier.
Virtual Assistants specialize in scheduling, research, and reservations, but can handle a variety of additional tasks through Mr. Outsource Toolbox—our network of trusted partners.
Scheduling.
Let a Virtual Assistant help you stay organized, on time, and sane by managing your busy schedule. Imagine having someone to make sure you remember that important meeting and make those critical dates. Need to take your car to the shop but you're stuck at work? Let your VA find someone and coordinate the entire thing—you'll never even break a sweat.
Research.
Need to know the best hotel to stay in for your upcoming Vegas trip… that also takes dogs? Let your Virtual Assistant handle it. Want to find the best price for that flat-screen TV you've been eyeing? Your VA can comparison shop, get the flat screen delivered, and coordinate with the cable guy while she's at it.
Reservations.
Whether it's planning your next vacation, booking a flight, or reserving seats at the theater, let your VA take those pesky tasks off your plate so you can focus on what's important. Putting off that giant pile of laundry in the corner? Your VA can arrange for it to be picked up, cleaned, and dropped off—the entire office will appreciate your freshly-starched shirts.
And so much more… Through Mr. Outsource Toolbox, our network of trusted partners, your VA can help get almost any task imaginable done—whether you need keys delivered across town, or a database mining project completed, we've got a partner for that.