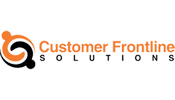 ---
---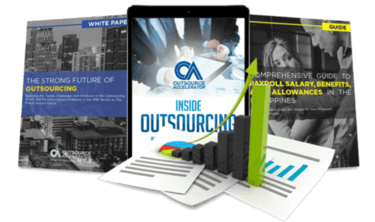 Outsource the right way, the first time
Get up to speed in outsourcing with this all-in-one tool kit
GET YOUR FREE TOOLKIT

PARTNER

PRO
UNVERIFIED
About Customer Frontline Solutions Inc.
Customer Frontline Solutions Inc. was initially known as Outsourced Telleserve Corporation-OTC. This company was established in the year 2008 by its parent company MERALCO and BAYAD CENTER to provide themselves with outsourced tellering services. They have around seventy offices and provides around three hundred tellers and frontliners. Customer Frontline Solutions Inc. helps its parent company to be at an advantageous position by providing high customer satisfaction and efficient operational services. The vision of CFC is to provide complete customer care services. They work with the mission of providing their best to their clients, parent company, employees, suppliers and their country.
Customer Frontline Solutions Inc. provides mainly customer care and teleservices.
They provide organized tellering services with a group of professional frontliners at their client site. This would mean providing tellers, customer service assistants, cashiers, help desk professionals. They also provide temporary staff augmentation for projects that required an alternative resource base.
They believe in providing their customers with hassle free services. Hence they provide high quality customer care services.
They also provide their clients with operational support.
In their Academy, they train professionals in tellering services so that they can provide seamless customer satisfaction.