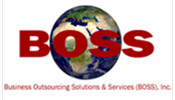 ---
---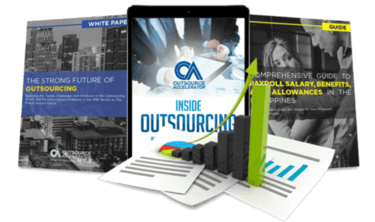 Outsource the right way, the first time
Get up to speed in outsourcing with this all-in-one tool kit
GET YOUR FREE TOOLKIT

PARTNER

PRO
UNVERIFIED
About Business Outsourcing Solutions & Services (BOSS), Inc.
"An acronym of Business Outsourcing Solutions and Services, BOSS Inc. is one of Philippines most prominent outsourcing firms, focusing exclusively on the financial sector and providing highly detailed legal counseling for its clients. Situated at the heart of the central business district in Makati City, BOSS Inc. has been recognized by industry stalwarts in the Philippines Archipelago as the preferred business partner for delivering unique and fine-tuned business solutions to alleviate the bottlenecks in a client's business process.
The founder of the company, and the current CEO Clarita T. Zarraga, is one of the foremost legal advisors of the country, with over forty years of experience in solving disputes amongst publicly listed and multinational firms. In her vast experience, she has been exposed to various sectors including the financial sector, logistics sector, retailing, publication, manufacturing and real estate.
BOSS Inc. provides a multitude of services to its clients – the first and foremost of them being financial reporting and management, with the company providing assistance for accounting and book-keeping, financial planning, inventory audit, tax reporting, financial analysis, and expense and revenue reporting. The company also provides the full range of taxation services, including those involving the Securities and Exchanges Commission, the Bureau of Internal Revenue, and various other governmental entities.
"