Why outsource your HR functions to the Philippines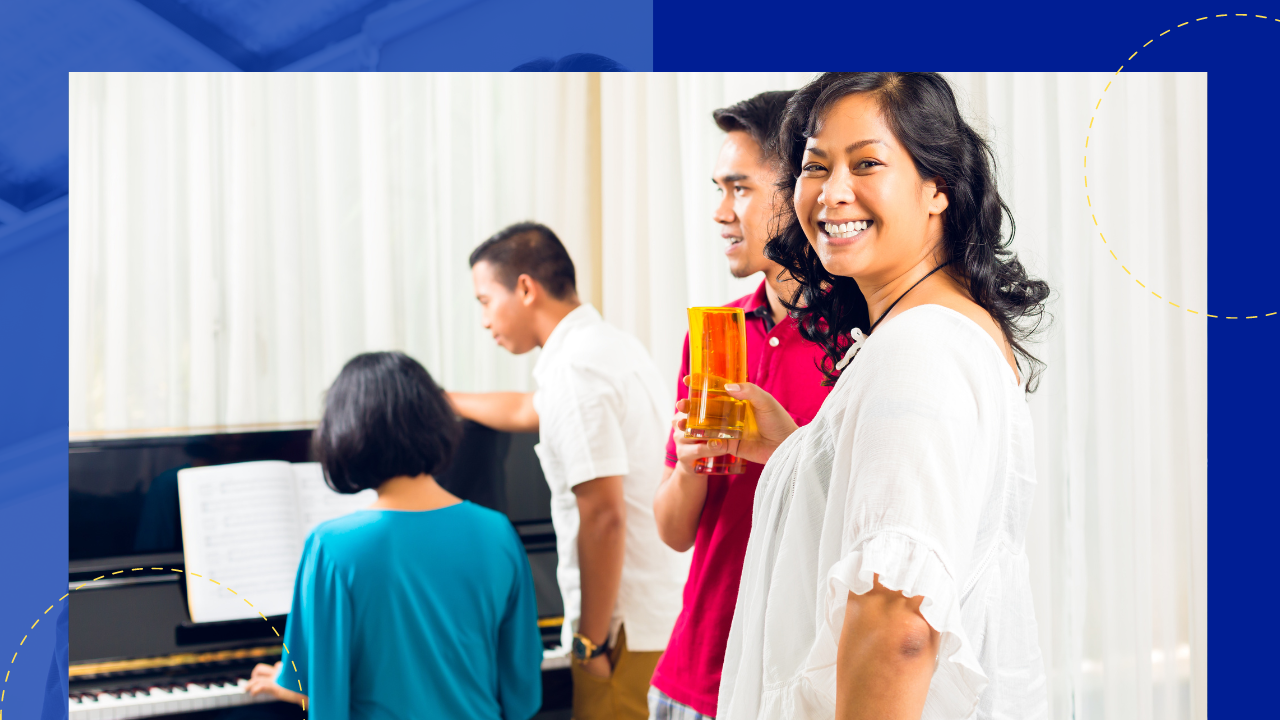 Why outsource your HR functions to the Philippines
Why outsource your HR functions to the Philippines
We'll leave you with one valuable piece of advice on where to start looking for the right HR partners: the Philippines, a leading force in the Southeast Asian region, especially for business process outsourcing.
"Why the Philippines?" you might ask. And our answer to this is—with formidable evidence on our side—why not? Certain things make the Philippines outstanding in this regard:
Highly skilled HR specialists
As a matter of fact, the Philippines touts a number of decorated and experienced professionals, with backgrounds in fields such as information technology (IT), finance, business management, and office administration—but also psychology, mass communication, international relations, and many, many more. All of these disciplines merge into a wide set of benefits that can be used for HR, on a global standard.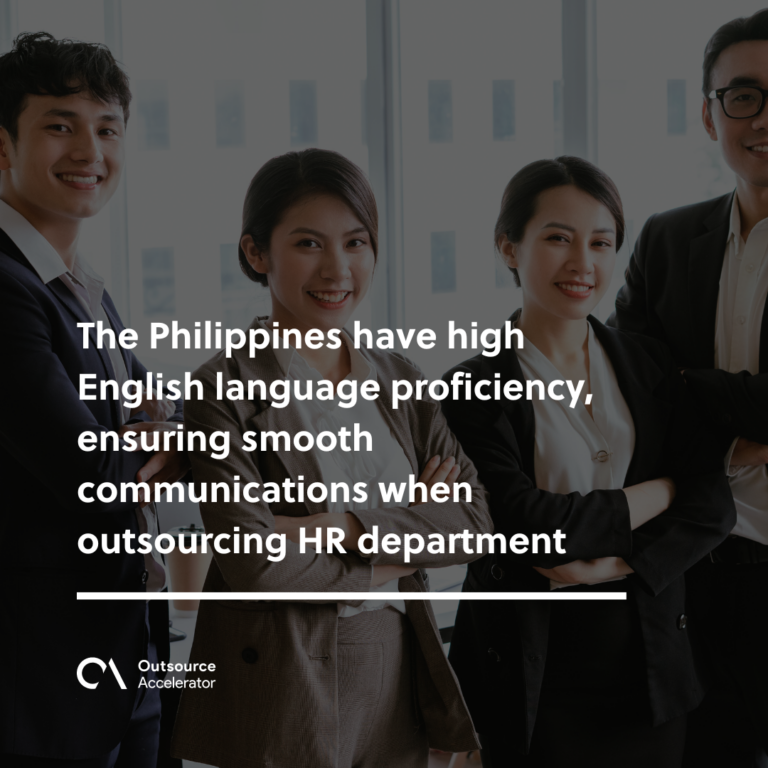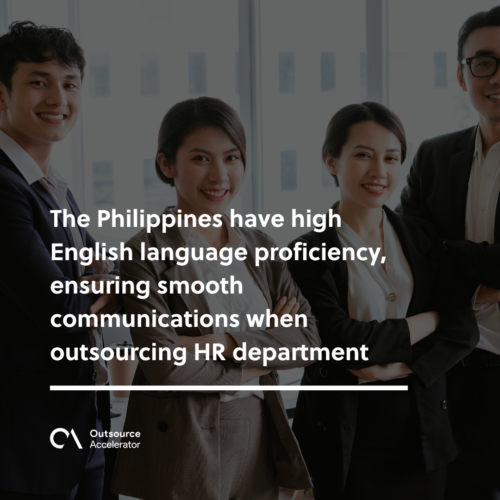 Well educated talent pool
The Philippines' educational system closely mirrors that of the United States, and many of those introduced to the workforce are proficient not only in English, but in work-related processes of international standards. And concepts that aren't already known to these raw talents are very easily learned and adapted—Filipinos are easy to work with, pick up fast, and employ a lot of sensibilities beyond those that are very technical.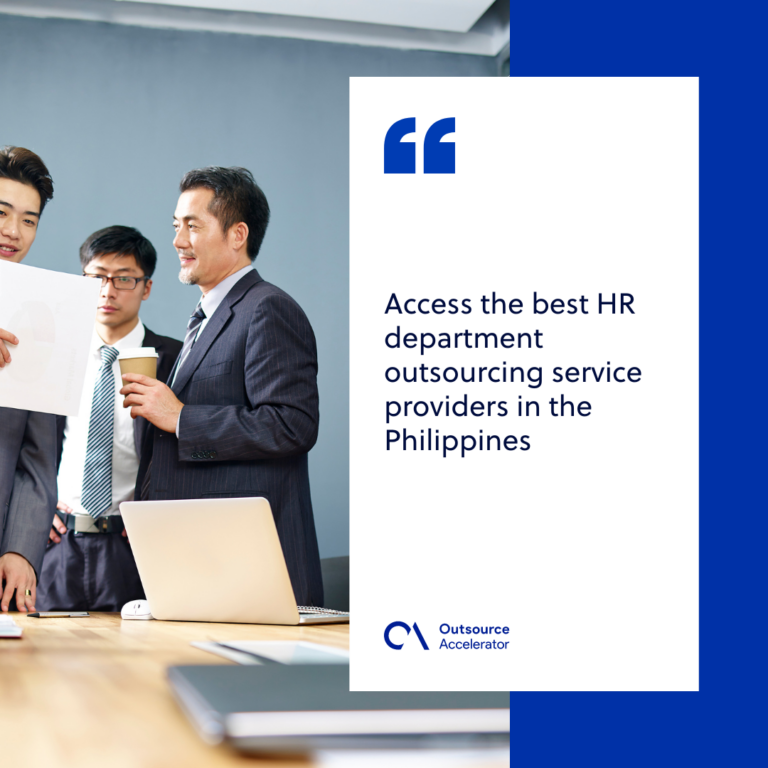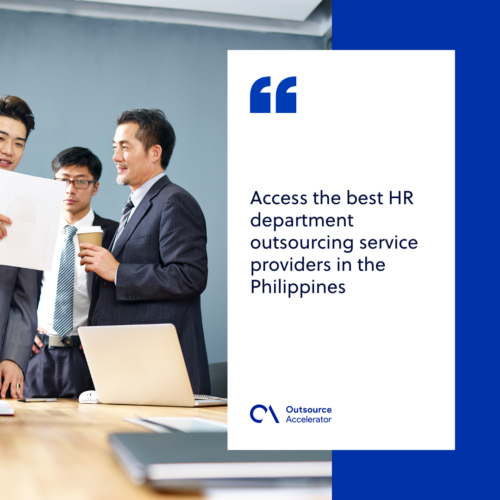 Strong cultural values
On that note—if there's one thing we will passionately advocate for, it's the Pinoy values that will transform your working culture, especially as far as your human resources are concerned. Filipinos are famous all throughout the world for their warmth, hospitality, friendliness, and dedication—and believe it or not, these are values that are perfectly translated in something as "disembodied" as outsourced labor to other corners of the globe.Filipinos uphold pakikisama, which roughly translates to (and encompasses more than) togetherness, fellowship, rich interpersonal relationships, and willingness to share. This will apply in that a Filipino partner will be able to visualize your business as more than a network to be serviced—rather, a unique and intricate community. They will work within the mindset of nurturing it as such—in other words, treating you and your people as if they are part of your community, and you, part of theirs; they will treat your human resources as if they are treasures.
We wish you a fruitful and productive journey into outsourcing, and we look forward to the stability and growth of your business and its people!