Definition
What is gamification?
Gamification is an effective concept in BPO companies wherein they build up excitement and engagement through games with employees and other members of the team. They usually give incentives to team players who have excellent performance and productivity in hitting specific targets. Rewards are given to those who make it on top.
One of the advantages of gamification is the collaborative success it brings, not just individually, but as a whole. It helps the company accomplish the goal through reward-boosting tactics, called gamification. It is not only being used in the business process outsourcing (BPO) industry, but also in other corporate sectors.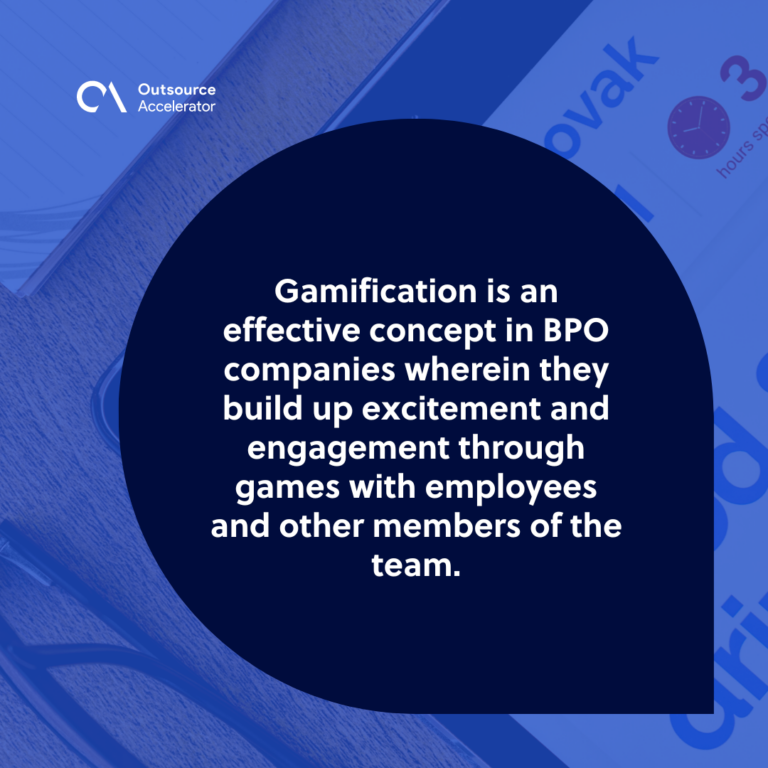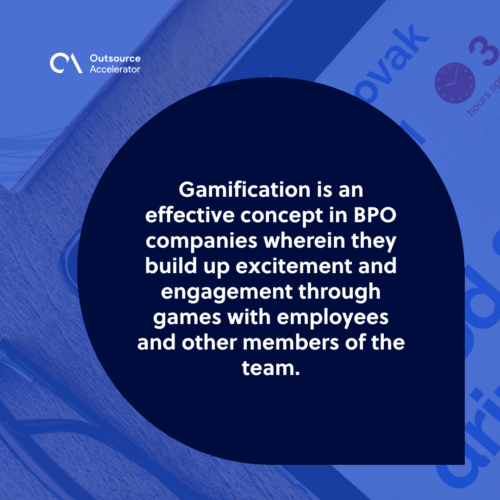 Gamification in outsourcing
Your potential outsourcing partner has been exercising this kind of drive to empower team members to step up their game. One example of gamification is in sales. If a sales agent hits the quota, he or she will be rewarded with a travel incentive plus cash on hand, while others offer gadgets and devices.
Outsource Accelerator specializes in helping small & medium-sized enterprises (SMEs), with 2-500 employees, typically based in the high-cost English-speaking world. We are the experts in transforming these businesses with outsourcing.