---
---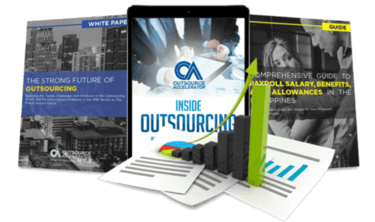 Outsource the right way, the first time
Get up to speed in outsourcing with this all-in-one tool kit
GET YOUR FREE TOOLKIT

PARTNER

PRO
About Xtenserv
Founded in 2005, Xtenserv has serviced over 150 clients many of which have turned long term and continue to be happy clients and referring partners. Completely home grown in Angeles City, Philippines, we own our own office building which gives us a competitive edge over other BPOs that lease their office space. Nobody can manage Filipinos better than a fellow Filipino.
What Xtenserv offers its clients
One of our accounts is the best in its line of business because its customer service team is an award winner. Xtenservis the team powering that success. Our combination of IT know-how and design thinking have built and redesigned effective business processes that have kept our clients highly competitive.
How Xtenserv outshines the competition
A BPO can only be as good as the quality of its people. We differentiate ourselves to be the best provider of English intensive IT business processes through our stringent hiring process. We attract the best talent in the market because we offer the most competitive pay. If we can't shine on a project proposal, we decline it.
Xtenserv company structure
Xtenserv is a fully Filipino-owned and managed privately held corporation that has been operating since 2005.
Sample highlight service offering of Xtenserv
Fully managed highly competent service professional starting at only USD 8 an hour. This includes a full time dedicated employee with a high-end computer system, redundant power and internet.
A few metrics about Xtenserv
Services offered by Xtenserv
This BPO doesn't have any services yet.
This BPO doesn't have any services yet.
Xtenserv news, podcast and articles
The Source
Data entry is one of the trending job opportunities in today's market. Businesses of different…
The Source
Your medical profession can be demanding. Managing medical management tasks can be difficult at times….
The Source
Data entry is one of the trending job opportunities in today's market. Businesses of different…
Xtenserv videos & images
No video available for this BPO
No video available for this BPO