---
---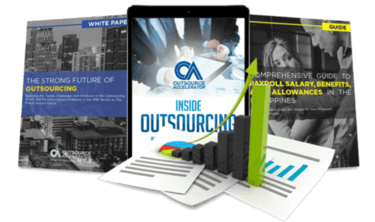 Outsource the right way, the first time
Get up to speed in outsourcing with this all-in-one tool kit
GET YOUR FREE TOOLKIT

PARTNER

PRO
About Teledirect Group
Teledirect Telecommerce is a boutique size call center with over 23 years of experience delivering customized customer engagements that have made us a trusted provider of business processes to the world's leading brands. Strategically located in Singapore and 7 other key locations in Asia and Europe, Teledirect is designed for demanding multinational clients needing exemplary talents, tools, and expert technology.
What Teledirect Group offers its clients
Teledirect is committed to excellence and is underscored by our practice of recruiting the best of the best, customizing products and services for rapid business growth, and setting standards for quality performance and superb results. To date, Teledirect has implemented over 5,000 successful programs interacting with our clients' customers around the world and a customer acquisition track record of over 3 million.
How Teledirect Group outshines the competition
Teledirect has built a strong community of BPO professionals driven by their passion for people and business analytics. Our focus on hiring only the very best and basing our decisions on valuable business data have helped us become the best provider of customized solutions globally. We set ourselves apart from everyone else with the following:
• We are super agile by remaining a mid-size player
• Global Reach
• Vertical Expertise
• Operational Best Practices
• Top Notch Clients
Teledirect Group company structure
Teledirect is a 100% privately-owned BPO company headquartered in Singapore. Apart from the Philippines, we also have a presence in Malaysia, Thailand, Hong Kong, China, Japan, and Spain.
Sample highlight service offering of Teledirect Group
Teledirect has been serving large companies in the financial, IT, technology, e-commerce, airline, luxury, and hospitality sectors. We specialize in generating high sales growth, improving call center performance and profit generating customer service.