---
---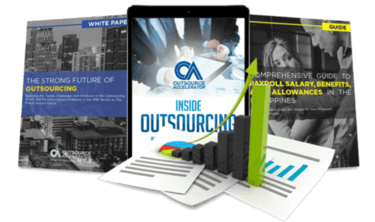 Outsource the right way, the first time
Get up to speed in outsourcing with this all-in-one tool kit
GET YOUR FREE TOOLKIT

PARTNER

PRO
About Scale Rocket
Scale Rocket crafts with purpose. We help you create exceptional work to achieve your goals and your client's demands. Every company has a philosophy, ours is to genuinely help you help your clients. Over the last few years, click here, we've done that. We've built a reputation in helping agencies and building websites that look great and are easy to use. Agencies choose to partner with us because we focus on creating customer-centric projects at the most competitive costs.
What Scale Rocket offers its clients
Custom-designed websites for your client's business. Let us design and develop your client's new website with our experienced web designers and WordPress developers with over a decade of experience designing and working with WordPress sites. Each custom website is built to suit the needs of your client, and can be customized however your client wants it.
How Scale Rocket outshines the competition
Each project is meticulously researched and created a design based on the brief provided by the client. Our designers have years of experience working with small business sites and we know what works for small business. We are with you every step of the way. Our process provides you with full overview of everything happening to the project from intake to release. We consider your input at every step of the process and work with you through our project management system to create the best design
Scale Rocket company structure
From 4 people, we have grown exponentially to include designers, developers, project managers, and marketers all focused to serve you. We take pride on what we do and continuously find people who would fall in love with development just as we did years ago. We're exceptionally focused on growing our own talent, providing training and learning opportunities to our people to grow within the company.
Sample highlight service offering of Scale Rocket
Scale Rocket is a white label WordPress development company designed to enable agencies of all sizes to focus more on their clients and less on development. ScaleRocket simplifies web design by providing exceptional development and account management to enable our partner agencies to focus more on their growth. We are proudly located in Silang, Cavite, Philippines.