---
---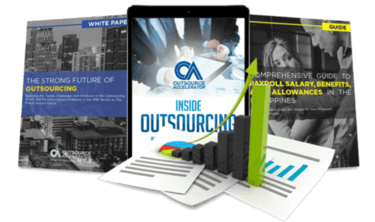 Outsource the right way, the first time
Get up to speed in outsourcing with this all-in-one tool kit
GET YOUR FREE TOOLKIT

PARTNER

PRO
About Outsource Workers
We an Australian based company that specialises in providing trained virtual assistants based in the Philippines for Real Estate Agents and Agencies.
We extensively screen and interview each new staff member and equip them with the necessary skills to make a real difference to your business from the first day. Each virtual assistant will be fully proficient using the following programs and websites:
www.realestate.com.au
www.gumtree.com.au
Real works live
Outlook
Excel
Skype
Facebook
Twitter
Linked In
Team Viewer
You Tube
Windows Movie Maker
Adobe Lightroom
Nitro PDF Editor
Outsource Workers is an innovative and service oriented company that exists to develop and deliver constantly evolving outsourcing solutions which contribute substantially to our clients' success.
What sets us apart from other companies is our very extensive recruitment and training process and employing those who can live up to the core values of the company.
We positively believe that the key to success is having the right people with the right attitude.
Thus, we are an organisation of professionals who are motivated, reliable, dedicated, loyal, and most of all – a tailored fit for your specific needs.
Our goal is for you to be able to focus more on expanding your business, leverage your time to work less and earn more. Because we can provide you with the best VAs you will have a shorter on-boarding experience.