---
---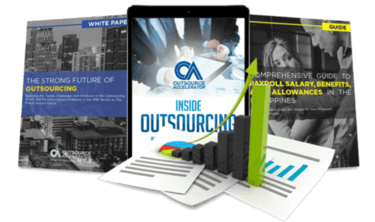 Outsource the right way, the first time
Get up to speed in outsourcing with this all-in-one tool kit
GET YOUR FREE TOOLKIT

PARTNER

PRO
About Integritynet Solutions and Services
Integrity Net Solutions & Services has been in the BPO industry and Software Development business for the past 12 years. We specialize in round-the-clock voice and chat technical support  service and in-house intelligent software solutions specifically designed to cater each of our clients' requirements and preferences. We pride ourselves in producing not only highly skilled agents, but also highly efficient software solutions that work hand in hand, in order to guarantee exceptional customer service support that other BPO companies simply cannot match. Our dedication and our deep commitment to stay true to our vision, which is to ensure our clients' maximum success with the least minimum cost,  remains to be our vital goal.
How Integritynet Solutions and Services outshines the competition
We provide uninterrupted , 24/7 voice and chat support services to our clients.
We are ISO 27001 certified.
We own an Internet Service Provider entity which guarantees ample and redundant internet bandwidth.
Each contact center campaign is housed in a secured, dedicated room within our facilities with 24/7 Onsite IT Support.
Our centers are equipped with uninterruptible power supply and backup generators.
For added security and convenience, visiting clients are offered a stay in our 5-star boutique hotel, adjacent to our other facilities.
Integritynet Solutions and Services company structure
Integrity Net Solutions & Services is strategically situated in the city of Batangas, 1.5hr away from the busy highways of Manila and typhoon-stricken cities. It was established in 2009 as a BPO Call Center business and has since branched out to Software Development and Internet Provider Service, boasting around 650 people under its employ. Despite the ongoing pandemic crisis, we are able to provide uninterrupted 24/7 voice and chat support services to our local and overseas clients and continue to do so. Our project teams are supported by highly trained and qualified project managers and coordinators together with their teams of strong service support staff.
Sample highlight service offering of Integritynet Solutions and Services
We specialize in Technical Support Services, Software Testing, Software Development & Computer Hardware Designing.