---
---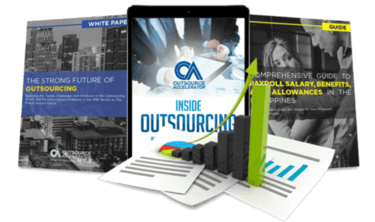 Outsource the right way, the first time
Get up to speed in outsourcing with this all-in-one tool kit
GET YOUR FREE TOOLKIT

PARTNER

PRO
UNVERIFIED
About Global Empire Corporation
Global Empire Corporation handles some of the most recognizable names in business today. We offer reliability, high security and unsurpassed cost savings to our clients. At Global Empire Corporation, we are working to exceed your expectations day in and day out. We ensure that very first touch is a good experience and inspires brand loyalty for our clients is what Global Empire Corporation does best.
What Global Empire Corporation offers its clients
Our highest priority is always your success. It's our personal mission to work with our clients to help them grow their businesses. Global Empire Corporation not only excels at delivering a quality customer experience, but we know the importance of brand allegiance and advocacy in a crowded, competitive marketplace. Trust us to deliver services at the most competitive prices. We can provide solutions that only the largest centers can, and we will do it at a price and we assure you get euphoric.
How Global Empire Corporation outshines the competition
Our support and sales professionals are focused on the needs of your customers and your business. Through the millions of 1 on 1 customer interactions we manage each year, Global Empire Corporation employees know they have a great responsibility to represent your brand with pride. It doesn't matter if it's by phone, chat, email, or through social media. We can provide solutions that only the largest centers can, and we will do it at a price that will make your shareholders or partners euphoric.
Global Empire Corporation company structure
Global Empire Corporation has more than 􀀔􀀘 years of experience in running contact centers and business process outsourcing programs, operating over 􀀔,000 seats across Asia and the Americas. Global Empire Corporation helps companies 􀂱 large and small, local and multinational 􀂱 to provide end-to-end total BPO solutions in a broad range of languages.
Sample highlight service offering of Global Empire Corporation
We normally assemble of 10 agents but we can start with 3 heads and in some instances we can go down to $5/hour.