---
---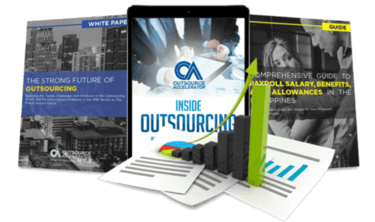 Outsource the right way, the first time
Get up to speed in outsourcing with this all-in-one tool kit
GET YOUR FREE TOOLKIT

PARTNER

PRO
UNVERIFIED
About Capgemini Philippines, Corp.
"Capgemini has been in operations for many decades and has made its presence felt in over forty counties. They celebrate 50 years in 2017. The company is known for providing qualitative services in technology, consulting and outsourcing services.
Application services in the development and maintenance program impacts the end-user experience and jump-starts the business process model. The business process methodology makes sure that the customer has IT and BPO operational superiority by improving brand value.
Consulting services through a digital scope of services transcends business visibility through digital advances and performance. Start-ups of the future are provided with in-depth analyses and strategic approaches on how to move forward in the new digitized space. Capgemini Philippines, Corp. helps beat competition at their own game through cloud computing services. They make sure whether a business is ready to be transformed into the new normal.
Going digital by connecting people through insights and data being the soul of the medium, is the road map provided by the experts at Capgemini Philippines, Corp. Infrastructure services and technology go hand-in-hand in accelerating the caliber of a brand's business definition. Experts provide in-depth solutions to tackle security and quality testing methodologies.
"