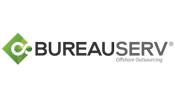 ---
---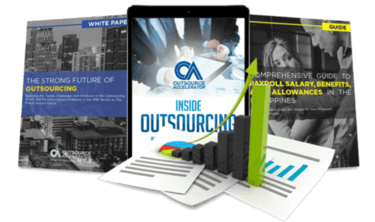 Outsource the right way, the first time
Get up to speed in outsourcing with this all-in-one tool kit
GET YOUR FREE TOOLKIT

PARTNER

PRO
About Bureauserv Global Inc. | Outsourcing Philippines
Bureauserv  assist SMEs in Australia, UK and Singapore in the areas of Digital Marketing, Customer Service and Sales, Accounting & Bookkeeping, and Virtual Assistance/Administrative Support. Our extensive range of offshore outsourcing solutions help small and medium-sized businesses achieve controlled growth and improved efficiency.
Catering to different businesses means satisfying different needs. So, we invest time and resources in understanding various business requirements. We work hard in identifying which solutions and strategic options fit our clients best. Whether the business is already established or still in its early stages, we can tailor our services to help clients reach their specific objectives.
What Bureauserv Global Inc. | Outsourcing Philippines offers its clients
We are passionate about the magnificent opportunity to partner with clients by providing customised solutions suited to their business needs and objectives, consistently delivering an exceptional level of service, and building long-term relationships.
How Bureauserv Global Inc. | Outsourcing Philippines outshines the competition
We are driven by our pursuit of sustainable growth through proactive short and long-term operational planning, dynamic balancing of growth objectives with firm control of costs and risks, and implementation of relevant, flexible and adaptive strategies.
Bureauserv Global Inc. | Outsourcing Philippines company structure
Our management and team consist of highly qualified professionals in Australia and the Philippines.
Sample highlight service offering of Bureauserv Global Inc. | Outsourcing Philippines
Our Digital Marketing solutions helps clients efficiently execute every aspect of their company's web presence, from dynamic websites, strong branding and email marketing to Search Engine Optimisation and Social Media Management, giving clients a cohesive and integrated approach to growing their business. We know the web and we help clients identify untapped opportunities and leverage on technology to take their business to the next level by delivering compelling brand experience across different channels.